15-Minute Cities: Improving Quality of Life in a Quarter Hour
---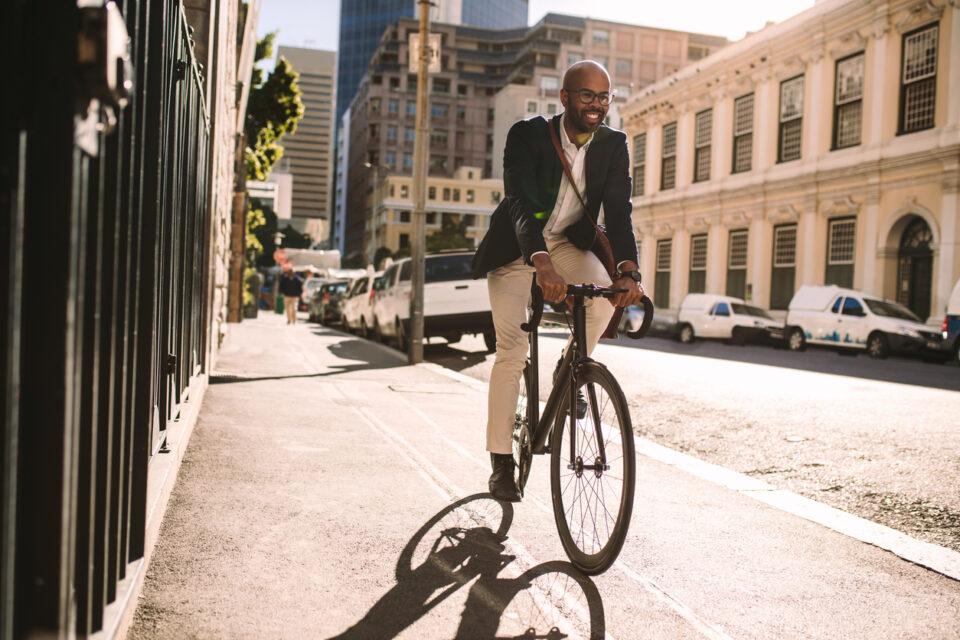 Even as the Covid-19 pandemic wanes and workplaces are reopening, many workers, who have been remote for over a year, are reluctant to return to the office for any number of reasons: lingering fear of exposure to Covid-19, the comfort of the informal work-from-home uniform, the flexible hours, the convenience of walking from one's bedroom to one's desk (in a real or makeshift home office), and the elimination of commutes, just to name a few. In short, remote work has been a boon to white-collar workers nationwide.  Many of those workers, however, lament the lack of camaraderie, connection and convenience of the urban workplace – the water cooler chats, the mid-afternoon breaks at the coffee shop across the street, the lunch hour drugstore run, the powerful printers/copiers/scanners at the office, the formal and informal business lunches, happy hours and dinners. If only those perks were available in suburbia!
For those who intend to continue to work remotely, whether permanently or partially, enter the concept of the 15-Minute City.
The 15-Minute City was theorized by Carlos Moreno, a professor at the University of Paris 1 Panthéon‑Sorbonne.  It is a model of urban planning that seeks to improve quality of life by creating cities where everything a resident needs can be reached within a quarter of an hour by foot or bike.  It requires minimal travel among housing, offices, restaurants, parks, hospitals and cultural venues.
Unlike the concept of New Urbanism, which emphasizes ease of travel, walkability and the availability of public services, the 15-Minute City goes further by including conveniently located workplaces, cultural activities and, importantly, social connections. In other words, the 15-Minute City envisions amenity-dense neighborhoods where ordinary, daily human needs are available within a 5-minute walk (approximately a quarter-mile), and a full mix of uses, such as grocery stores, pharmacies, general merchandise, public schools, parks, employers and access to transit are available within a 15-minute walk (three-fourths of a mile). Access to major cultural, medical and higher education facilities, regional parks, major employers, access to intercity transit and access to special needs are available within a 15-minute bike ride (approximately three miles).
Having these amenities in close proximity to one's home encourages interaction with neighbors, shopkeepers, business owners and friends and family. It fosters a sense of belonging to one's neighborhood, which benefits one's mental health.  After enduring over 15 months of virtual solitude and inactivity, an untold number of our fellow citizens would benefit from being able to walk to the local coffee shop or bike to the public library, grab a coffee, check out a book and enjoy pleasant conversations with the barista and librarian along the way.  And, the physical activity of walking or biking to these spots would have measurable health benefits. The rewards of a 15-Minute City are far-reaching for individuals and communities.
I am fortunate to have lived for over 20 years in the Village of La Grange, Illinois where my children can walk to school with ease, where we can walk to various restaurants and a movie theater in less than 15 minutes, where any number of services are available within a 15-minute walk or bike ride, and where I can walk to the local Metra station in less than 10 minutes.  Transit-oriented communities like La Grange that were built around local transportation hubs contain the nuts and bolts for the creation of 15-Minute Cities, and municipalities can encourage developers to bring additional amenities to communities using various development incentives.  A 15-Minute City can evolve around an existing community center, like La Grange, or can be developed from the ground up in an infill or greenfield project.
A neighborhood should fulfill six social functions: living, working, supplying, caring, learning and enjoying.  Developers can choose to focus on these functions and, if not already existent in a community in which they are building, should try to incorporate amenities within their development to serve these functions.
Sources and Additional Information:
How '15-minute cities will change the way we socialise' – Peter Yeung, 1/4/21, BBC.com
---