Top 10 Blog Posts of 2015 (So Far)
---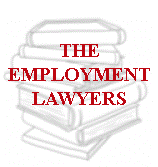 As we look back at the first half of 2015, we're happy to share our top 10 posts from our employment law blog.
Do you want to get important updates on new developments throughout the year? Click here for instructions on how to follow and set email notifications.
DOL Announces New Proposed Minimum Salary for Overtime Exemptions
The Department of Labor announced that it is seeking to increase the number of employees eligible for overtime pay by increasing the minimum salary required if an employee is to be considered exempt under the administrative, executive and professional exemptions.
What Does The Supreme Court's Same-Sex Marriage Ruling Mean For You?
On June 26th, in a ground-breaking decision, the Supreme Court ruled that same-sex couples have a constitutional right to marry. Full text of the Court's decision in Obergefell, et al. v. Hodges, et al. can be found here.
Supreme Court Speaks on Religious Accommodation
The Supreme Court handed down its decision in EEOC v. Abercrombie & Fitch Stores, Inc., ruling in favor of a Muslim woman who claimed that she was denied employment at an Abercrombie & Fitch (A&F) store because she wore a headscarf
DOL Releases Busy Spring Agenda
The U.S. Department of Labor (DOL) has released its spring 2015 regulatory agenda, which provides a window into what we can expect from the agency over the coming months.
"Spring Cleaning" Item: Review Your Employee Handbook
You may want to include a review of your employee handbook in your "spring cleaning" this year. Employee handbooks and work policies have been at the forefront of the National Labor Relations Board's mind recently.
EEOC Issues Proposed Regulations on Employer Wellness Programs
Can your employees participate in a wellness program through work? Do you offer financial incentives for participating in the program? If so, listen up.
Supreme Court Speaks on Pregnancy Accommodation
In Young, a pregnant employee requested light duty as an accommodation under the Pregnancy Discrimination Act ("PDA"). The PDA is a subsection of Title VII of the Civil Rights Act of 1964 that requires employers to treat "women affected by pregnancy…the same for all employment-related purposes…as other persons not so affected but similar in their ability or inability to work."
Are your employees compromising information security efforts?
Companies devote significant resources to keeping computer networks and information secure, but those efforts can be undone when employees work outside the secure workspace.
Each year, LP's Labor & Employment Practice Group is pleased to provide a short checklist of steps that all companies should consider taking to measure their readiness for the coming year.
Amendments to Illinois Eavesdropping Statute Signed Into Law
On December 30, 2014, former Illinois Governor Pat Quinn signed into law a revised version of an eavesdropping statute that the Illinois Supreme Court had struck down as unconstitutionally overbroad last March.
---