Road Map to Handling Three Common Condominium Issues
---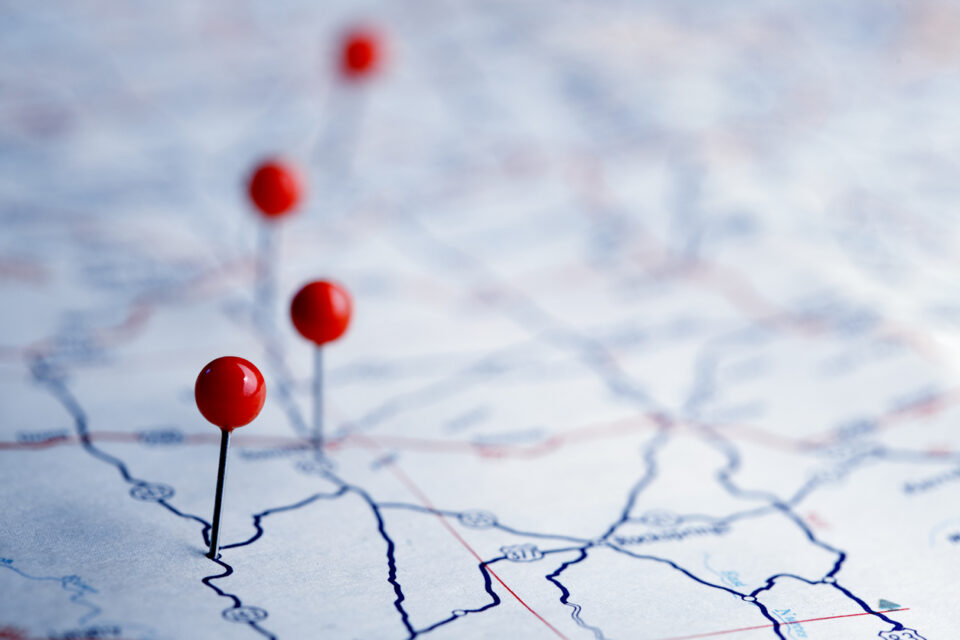 By Howard Dakoff, Levenfeld Pearlstein, LLC
Published by CondoLifestyles
According to the Oxford Dictionary of Proverbs, the saying "what you don't know can't hurt you" was originally written in the year 1576 by an English novelist. With no disrespect or offense to classic English literature, when it comes to administration of condominium associations, the very opposite is true – what you don't know actually can hurt you.
Towards that end, below are three common issues of which property managers and board members must have knowledge. Lack of knowledge in these three areas could result in unit owner unrest or, worse, vulnerability to lawsuit.
1. Document Requests
A situation that every property manager and board member has seen, or will eventually see, is a unit owner demanding to inspect association documents. It happens frequently and is understandable – after all, unit owners are association members and have a right to inspect association documents.
The right to inspect documents is codified in Section 19 of the Illinois Condominium Property Act ("Act") for condominiums in Illinois. For those condominiums located in the City of Chicago, Section 13-72 of the Chicago Municipal Code (commonly referred to as the Chicago Condominium Ordinance) also governs that right.
Pursuant to Section 19 of the Act, the declaration, by-laws, rules and regulations, meeting minutes for the previous seven years and insurance policies must be made available to association members within 30 days upon written request; certain other documents, including contracts, leases, list of names, addresses, weighted vote of unit owners, ballots and proxies for the previous 12 months and books and records of account for the current and previous 10 years must be made available to association members within 30 business days after submitting a written request stating a proper purpose.
Section 19(f) of the Act entitles associations to charge the requesting unit owner for the actual costs to the association of retrieving and making the records available, as well as the actual cost of any copies to the extent the owner requests them.
For those associations located in the City of Chicago, Section 13-72 entitles unit owners to inspect (but not copy) books and records of account for the current and previous 10 years within 30 business days upon a statement of a proper purpose. In Oviedo et. al. v. 1270 S. Blue Island Condominium Assn. et. al, the court held that a unit owner making a request under the Chicago Condominium Ordinance must state a proper purpose for document requests under the Chicago Condominium Ordinance even though the ordinance does not expressly require a written statement of a proper purpose.
Both statutes contain a remedy for the unit owner who is wrongfully denied inspection of such records, which is the right to file a lawsuit for inspection and recover reasonable attorneys' fees and costs for such a lawsuit.
While a unit owner cannot make unreasonable demands for excessive documents without stating a proper purpose (i.e. asking the board to provide every receipt or proof of expenditure for the previous 10 years), property managers and boards must be cognizant of the applicable statutes' requirements to provide inspection and copying of documents when required. Association members have a right to know how their money is being spent and what obligations have been made on their behalf.
In sum, knowing what the unit owners may request, how the requests must be made, and the process by which a condominium board considers the request is important to ensure the association is not exposed to liability.
2. Insurance Coverage for Damages to Unit
Another situation with which property managers and boards must be familiar is the water leak that emanates from a common element causing water damage to property within a unit– often damaging the drywall, floors, built-in cabinetry, and/ or personal property within a unit. Thereafter, unit owners often demand that the association pay for the cost of all repairs and replacements regardless of what the association governing documents or law requires.
While boards or property managers may desire to show sympathy and pay for all damages, each must follow the provisions of their governing document and applicable law to avoid misspending funds.
Section 12 of the Act states that the Association is responsible for property insurance on the common elements and units, including limited common elements and, except as otherwise determined by the board of directors, the bare walls, floors, and ceiling of the unit. This means that associations are generally responsible to repair up to and including the drywall and primer coat in a unit caused by a leaking common element. Section 12 expressly excludes walls and floor coverings from coverage, such as paint, wallpaper, carpeting and hardwood floors, but does include fixtures installed by the developer of the condominium (such as kitchen cabinets).
Most condominium declarations provide that a unit owner is responsible for the insurance of personal property in their units including improvements and betterments installed by the unit owner (i.e. remodeled unit improvements), and the maintenance and decorating within the unit. This is a standard provision which limits the scope of responsibility of an association for water damage to a unit even where such damage emanated from a common element.
Thus, difficult as it may be to relay the message to the unit owner whose remodeled kitchen cabinets must be replaced or whose carpeting is now ruined, it is generally the sole responsibility of the unit owner to maintain, repair, replace and insure personal property, provided the board and management acted responsibly in addressing the root cause of the water infiltration.
The board's fiduciary duty to the association often precludes it from spending association funds to replace items damaged that are rightfully the unit owner's individual responsibility. Due to the board's fiduciary duties to all the unit owners, the board cannot spend association common expense funds in a manner that is not specified in the association governing documents or as provided by law.
Fiduciary duties require board members to act in a manner reasonably related to the exercise of such duties and the failure to do so could result in liability for individual members.
3. Reasonable Accommodation Requests Must be Considered Promptly
Federal law applies to situations where a person with a disability requests a reasonable accommodation to modify the association premises or the rules and regulations. This includes any occupant of an association (unit owners and/or occupants). The Federal Fair Housing Amendments Act ("FFHA") requires an accommodation for persons with handicaps if the accommodation (1) is reasonable, (2) is necessary, and (3) affords the handicapped individual an equal opportunity to use and enjoy housing.
The FFHA prohibits housing discrimination against people with disabilities due to a refusal to (i) make reasonable accommodation in rules, policies, practices, or services or (ii) allow a disabled person to modify common element property when such accommodations are necessary to afford disabled persons equal opportunity to use and enjoy their housing.
The FFHA does not require that all requests be accommodated; the FFHA does require "reasonable" requests be accommodated when made by a qualified individual. Thus, an association is not obligated to do everything humanly possible to accommodate a disabled person. The cost (to the association) and benefit (to the requesting individual) merit consideration as well. Moreover, the association is not required to "reasonably accommodate" handicapped guests or visitors of unit owners who do not reside in the association.
Section 100.203 of the Code of Federal Regulations provides that when a disabled person is entitled to a reasonable accommodation to modify existing premises, the cost of such modification must be paid for by the requesting occupant or unit owner, not the association. Therefore, for example, if a resident who uses a wheelchair requests a lift be installed to a common element swimming pool, the board may grant the request and require the cost for the modification be paid by the requesting occupant or unit owner.
Lastly, the request for reasonable accommodation must be reviewed and decided upon by the association in a timely manner. Should the association ignore or wrongfully deny a proper reasonable accommodation request, the association opens itself to liability from an occupant or unit owner bringing a failure-to-accommodate claim. Accordingly, boards are best served by consulting with their legal counsel to ensure a reasonable accommodation request is proper and if so, reviewing and deciding upon the request within thirty (30) days of receipt of all the requisite information.
Read the article here.
Reprinted with permission of MCD MEIDA / For more information on CondoLifestyles… Please visit www.condolifestyles.net or call 630-932-5551.
---
Related insights
June 21, 2022
Can Condo Associations Rent their Activity Centers and Swimming Pools? Howard Dakoff Joins WGN's 'Chicago Afternoon News' to Discuss Hot Topics Facing Condo Owners and Boards
Read More
April 18, 2022
Updated Statutory Disclosure Requirements for Illinois Condominium and Community Associations
Read More