Social Media in the Context of Post-Employment Litigation
---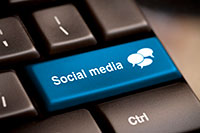 —By Jason B. Hirsh, Levenfeld Pearlstein LLC
The Northern District of Illinois Addresses LinkedIn Contacts and Communications
At the frontier of post-employment litigation is the issue of how to address social media contacts and communications. To date, while courts in other jurisdictions, such as California and Colorado, have passed on such matters, Illinois courts have not. On March 25, 2015, in CDM Media USA, Inc., v. Robert Simms, Case No. 14 CV 9111, the federal court in Chicago suggested how such matters should be addressed.  
In CDM Media, Robert Simms was employed as a senior executive at CDM Media between 2009 and 2014 and had signed a non-compete agreement requiring him to return confidential information. During his time of employment, Robert was designated as the point person for a company social media outreach plan that included the creation of a LinkedIn group. By the time Robert resigned, the group had 679 members comprised of CDM Media customers and potential customers. Upon his departure, Robert allegedly refused to turn over ownership of the LinkedIn group, allegedly refused to return the group membership list and communications, and allegedly used the information to compete with CDM Media. Thereafter, CDM Media filed a lawsuit alleging, among other things, breach of the confidentiality provision contained in the non-compete agreement and violation of the Illinois Trade Secrets Act.
Following a motion to dismiss for failure to state a claim, the Court considered two novel questions: 
1.
Can LinkedIn communications qualify as "confidential" communications such that they may support a breach of a confidentiality obligation?
Possibly telegraphing how the matter would be resolved in the future, the Court stated that if these communications were private messages, they likely would fall within the confidentiality provision.
2.
Is a LinkedIn group membership list entitled to protection under the Illinois Trade Secrets Act? 
The Court stated  "… too little is known about the contents, configuration, and function of the LinkedIn group at this time, to conclude as a matter of law that its list of members did not constitute a trade secret."  However, this statement seems to imply that under the right fact pattern, trade secret protection may be available.  
Key Takeaways
1. An employer should consider specifically addressing in an employment agreement the duties and obligations with respect to social media contacts and communications to avoid a dispute over the matter.
2. In any event, to protect business assets, an employer should consider social media contacts and communications in analyzing whether a claim may exist against a former employee.
---