Smoking Out Your Neighbors – What is a Condominium Board Supposed To Do?
---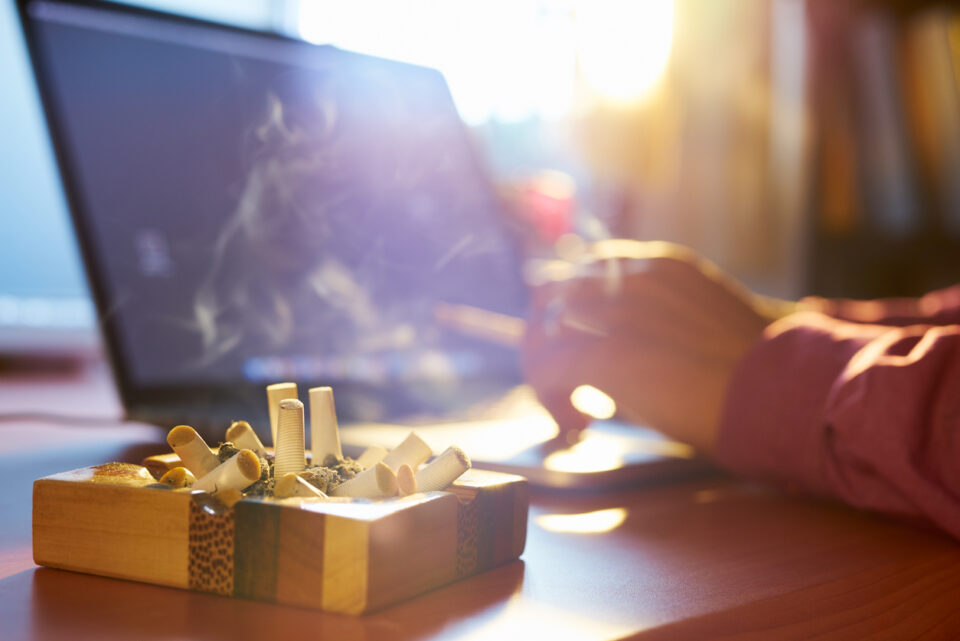 With increasing frequency, condominium boards are receiving complaints of cigarette smoke and cigar smoke transmitting into units adjacent to a unit owner who smokes in their unit, and many times, into the common elements smelling up an entire floor. Exacerbated unit owners are demanding condominium boards ("Boards") take definitive action to give them back "quiet enjoyment" of their unit.
Given the recent smoking ban in public places in some major cities[1] and the proven harm of second hand smoke, associations are desirous of becoming more aggressive about addressing the transmission of smoke from unit to unit or unit to common elements. Notwithstanding the Board's legal options discussed herein, there is no legal precedent requiring/allowing the Board to take action against a unit owner for smoking in his or her unit.
Very few, if any, condominium declarations and by-laws prohibit a unit owner from smoking within his unit. As such, Boards are adopting smoking rules and regulations ("Smoking Rules") to be able to take affirmative steps to abate smoke infiltration into units or the common elements.
Legal Principles
Pursuant to Illinois law, rules and regulations must be reasonable and are subject to judicial review by a judge if challenged in court. It is well settled law that an amendment to the declaration/by-laws is stronger authority to accomplish restrictions on the use of units or common elements in a condominium association – and less likely to be successfully challenged in a court of law or equity – but condominium boards routinely adopt reasonable rules restricting use of the units and common elements.
Declaration/by-laws amendments requires unit owner approval (difficult and costly to obtain) whereas Smoking Rules may be adopted with only a majority Board vote. Despite possible issues of invalidity, and thus, enforceability, it is for this reason, Boards may choose to adopt Smoking Rules rather than attempt a declaration/by-laws amendment on the issue.
Rationale for Smoking Rules
Under Section 18.4 of the Illinois Condominium Property Act, the Board is bound to follow and enforce the provisions of the declaration/by-laws and the rules and regulations. Most by-laws contain a prohibition on noxious and offensive activities (or nuisances) and the determination of whether a particular activity, including smoke transmission, is a nuisance is within the objective determination of the Board.
Noxious activities are those defined as physically harmful or destructive to human beings. A nuisance is an unreasonable, unwarranted or unlawful use of one's property that invades the use and enjoyment of the property.
In determining whether a particular annoyance constitutes a nuisance, a court would consider the affect of the annoyance on the ordinary reasonable person, rather than an affect on a person who is abnormally sensitive. Thus, the determination of whether the conduct is a nuisance is based upon an objective standard.
In a condominium context, the Board determines whether a nuisance exists by ascertaining whether the conduct is unreasonable for the average person residing in the particular type of building. The dangers of second hand smoke have been sufficiently established in medical circles for the Board to reasonably conclude that it is justified in imposing Smoking Rules.
After the approval of Smoking Rules, the Board would be in a stronger position (than not having any Smoking Rules) to fine a unit owner for creating a nuisance or noxious and offensive activity or violating the smoking regulations. And possibly, have a reasonable basis for a mandatory permanent injunction lawsuit (albeit a difficult case to prevail) preventing a unit owner from smoking in his or her unit or where the smoke emanates to another unit or common elements.
Legal Options
There is currently no legal precedent that specifically holds that the act of smoking in a condominium unit is a nuisance or offensive activity in violation of an association's use and occupancy restrictions. The existing case law dealing with smoke transmission in a residential living context focuses on damages available to the offended unit owner/tenant, or available legal claims, but not Board authority to prohibit or restrict smoking in a unit.
To address an association's ongoing smoke transmission issues, Boards may consider adopting various levels of well drafted Smoking Rules. Legal counsel should be consulted to draft the Smoking Rules to mitigate the possibility of the rules being held unreasonable, and thus, invalid.
The most aggressive Smoking Rules may constitute a smoking ban in units to less restrictive smoke abatement Smoking Rules, which would deal with ongoing smoke smells. In the event different levels of Smoking Rules are adopted, a severability clause is recommended so in the event a portion of the Smoking Rules is held invalid, the other Smoking Rules are still valid.
Possible Game Changers
A recent case filed by the Illinois Attorney General merits attention. On June 10, 2010, the Disability Rights Division of the Attorney General's office filed a Complaint on behalf of unit owner Loretta Barborek against The Timbers in Palos Condominium Association, its association president and managing agent.
In the Complaint, the Attorney General alleges that the unit owner suffers from chronic obstructive pulmonary disease; and her breathing difficulties from this disease makes her very sensitive to cigarette smoke, including second hand smoke emanating from an adjacent unit. Ms. Barborek and the Attorney General claims that the association has failed to accommodate her disability by taking action to stop the transmission of second hand smoke.
The Complaint seeks relief that includes an order for the association to implement a ban on smoking in Ms. Barborek's condominium building. The Attorney General is also seeking to recover damages and attorneys' fees arising from this alleged civil rights violation.
While we are not aware of the particular facts of this case, and cannot therefore comment on the merits of the Complaint, it does present an interesting development in the efforts of condominium associations and unit owners to react to the problem of second hand smoke.
Additionally, on March 19, 2010, the Illinois Senate introduced senate bill 3175, which expressly allows condominium associations to amend their by-laws to prohibit smoking and tobacco products. This bill has not yet received legislature and governor approval, and thus, is not yet law.
Chicago Clean Indoor Air Ordinance of 2005. We note this statute applies to public and/or governmental buildings, but expressly exempts private residences.
---
Related insights
June 29, 2022
City of Chicago Adopts New "Cooling Ordinance": What Do Chicago Community Associations Need to Know?
Read More
June 21, 2022
Can Condo Associations Rent their Activity Centers and Swimming Pools? Howard Dakoff Joins WGN's 'Chicago Afternoon News' to Discuss Hot Topics Facing Condo Owners and Boards
Read More