Rob Connolly Promoted to Partner
---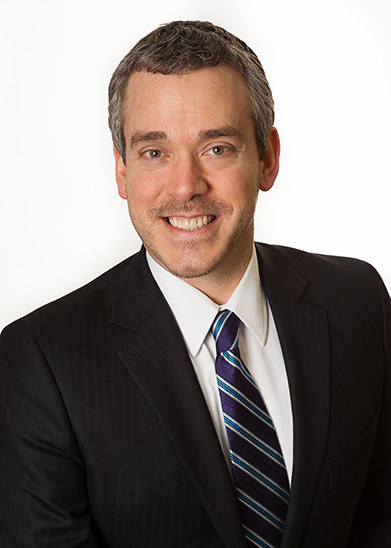 Levenfeld Pearlstein is proud to announce that Robert E. Connolly has been promoted to partner.
Rob is a member of the firm's Corporate and Securities Group and has been with LP since its inception. He started with one of LP's predecessors in 1998 as a paralegal. Rob attended law school from 2004 to 2007 while continuing to work full-time at LP, and following graduation, he became an associate in early 2008.
Mary K. Wasik, head of the firm's Corporate and Securities Group said Rob has been an integral member of the team for years. "After years of hard work at LP, we are so pleased to welcome Rob to the partnership. He's been a tireless advocate for his clients, and we've been so fortunate to watch him grow as an attorney."
As a member of LP's Corporate Group, Rob helps his clients structure, negotiate, and close complex business transactions. He concentrates his practice on mergers and acquisitions, restructurings and recapitalizations, capital raises and private placements, technology consulting, and other IT agreements. In addition, Rob serves as outside general counsel for a number of middle-market businesses.
Rob particularly enjoys working with entrepreneurial and middle market clients because it gives him an opportunity to work closely with them on a personal level, whether he is helping the owner of a fast-growing business advance to the next stage, counseling emerging private equity or real estate sponsors on their first deals, or representing the seller of a successful business in the sale of his or her company.
Rob relishes being a trusted teammate to his clients and knows this role requires that he have an acute understanding and appreciation of his client's unique personality and goals, as well as the ability to deliver timely and efficient legal service.
In 2015, Rob was recognized by Leading Lawyers magazine as an Emerging Lawyer in Corporate Finance Law, Mergers & Acquisitions, and Securities & Venture Finance. He graduated from John Marshall Law School and has an undergraduate degree in Political Science from Iowa State University. In his free time, Rob enjoys bad golf, good reading, and spending time with his wife, Jill, and two young sons, Jamie and Dylan. He also lent his vocal talents to LP by recording the voiceover for LP's 2015 Holiday e-card.
We welcome Rob to the partnership and wish him years of continued success with LP.
---