Protecting Employees as They Become Owners
---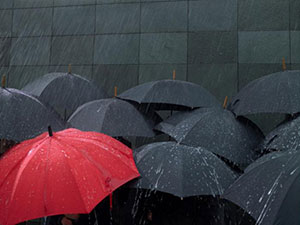 Customer commitment is not the only characteristic One Source Equipment Rentals Inc. ("One Source") prides itself on. While focusing on the needs and concerns of its customers, the company also has a stringent dedication to their employees. So, when the owners of One Source decided to sell the company, they chose to effect the sale through the use of an employee stock ownership plan (an "ESOP").
With the guidance of GreatBanc Trust Company ("GreatBanc"), a nationally recognized independent ESOP trustee, the business adopted an employee stock ownership plan (ESOP) to have the ESOP buy the stock of the company for the benefit of all of On Sources' employees. Representing the employees in this ownership transition process, GreatBanc undertook significant fiduciary duties and relied on Levenfeld Pearlstein to assist with the various legal aspects of the transaction.
Parameters:
Primary Goals:
Ensure the Company was structured in a manner to permit the adoption of the ESOP and have a tax-efficient sale of stock to the ESOP
Comply with all fiduciary duties and needs while understanding associated risks
Negotiate favorable terms for the ESOP's purchase of 100% of the stock of the company
Concerns and Issues:
Tax structuring
Environmental issues
What We Did:
Utilizing an extensive background in ESOP transactions, David Solomon led LP's legal team in representing GreatBanc in the transaction under which the ESOP acquired 100% of the stock of One Source. Prior to the stock sale, One Source was required to convert from a limited liability company into a corporation. Restructuring One Source entailed unique tax planning and LP's tax department took the lead in the tax planning for One Source's prior owners and in structuring the transaction.
When environmental issues were discovered during due diligence for the transaction, LP summarized the issues for GreatBanc and helped them negotiate provisions in the purchase agreement to ensure that the ESOP participants would be protected in the event any liability arose after the closing of the transaction relating to the environmental conditions discovered and analyzed by LP.
In addition to helping GreatBanc resolve the tax and environmental issues, LP undertook an exhaustive due diligence process to help GreatBanc have assurances that its fiduciary duties on behalf of the employees of One Source were satisfied. LP also assisted with preparing the documentation and all of the activities necessary for the in closing of the transaction.
---