Preparing Your Company for Sale
---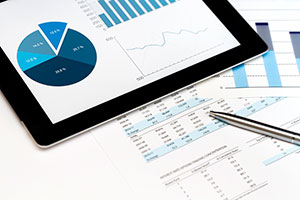 Business owners should begin to prepare their companies for sale well before they are even thinking about selling the business. This article highlights some of the best practices for preparing a company for sale.
Transitioning ownership of an entire business that has been built and operated over many years involves a significant amount of time and energy. Key business resources and personnel that have historically contributed to the company's growth and success will be needed to assist with the process of stewarding the company through the sale process.
Preparing for the sale process properly will achieve the following results, to name a few:
Key resources will be available to operate and transition the business.
Potential legal issues that may delay or kill a deal with a prospective buyer late in the sale process will be identified early on.
Legal costs will be reduced.
The due diligence process of selling a business is both time consuming and expensive. The company's asset lists, quality of earnings, vendor and supply agreements, leases, customer data, financial data, human resources, employee benefits, litigation and other information must be gathered and delivered to the purchaser and its attorneys. If the information is not accurate and easily accessible, the purchaser could, at worst, be turned off by the company, or, at best, the process will take longer due to repeated requests from purchaser. This underscores the necessity of solid record-keeping by the company.
Best practices include:
Cataloguing and organizing contracts and agreements in a centralized location.
Using spreadsheets and lists of current agreements and arrangements so reports can be generated quickly.
Obtaining fully signed and completed documents when you enter into agreements (no blanks or missing exhibits).
Maintaining documents in electronic format.
Knowing which contracts require advance consent to assign to a prospective purchaser.
The company's key management personnel are typically the individuals making the representations and warranties (or charged with "knowledge" of the company's affairs) and therefore it is important that they spend time focusing on the proper disclosures. The companies that are proactive about the process and "get their ducks in a row" prior to the sale process beginning will be well positioned. The company's key management personnel will not need to scurry about searching for a document, rather, they can focus on management presentations and negotiation of key business points.
Maintaining good records also helps protect the seller post-closing. Middle market purchasers generally only assume known liabilities of a business. If the seller fails to disclose a contract that it wants the purchaser to assume, the seller will likely remain liable for the cost arising out of the contract post-closing. A private equity buyer may want to close quickly, and the existence of a third party agreement can easily get lost in the shuffle. Having everything organized and easily accessible can avoid this pitfall.
Private equity and strategic buyers go through tremendous amounts of diligence and have teams of people that review agreements looking for holes or missing information. They truly don't let any stone go unturned. Be prepared for them – they are intense and demanding, and when you want to sell your business, they are the ones who may hold things up with their requests, and you will be blamed for not having the information they want. However, if you apply some of these best practices and techniques, you will be better equipped to reap the benefits of a successful sale.
---