The Palm II Court Decision Cracks Down on Condominium Boards
---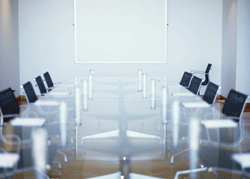 Background
On March 21, 2014, the Illinois Appellate Court entered a Rule 23 Order in Palm vs. 2800 Lake Shore Drive Condominium Association ("Palm II"). A Rule 23 Order may not be cited as precedent in other cases in Illinois courts, however, on May 2, 2014, the Appellate Court published its Palm II opinion and thus, it is now binding all Illinois trial courts in the 1st District (i.e., Cook County) and is persuasive authority on all other Illinois trial courts. Effectively, it is now governing law in the land of Lincoln.
Significant Court Rulings That Every Board Needs to Know
The Court made numerous rulings in Palm II, some of which were very specific to the particular condominium association and the language in its declaration which may have little bearing on other associations. However, some of the rulings will certainly affect condominium associations throughout Illinois (and could one day be looked at as persuasive authority on the same issues in common interest communities, master associations and residential cooperatives). The noteworthy rulings that every Board member should be aware of are the following:
Board Workshops. "All board discussion, investigating by reason or argument, talking about, presenting in detail for examination and consideration of association matters as well as voting thereon must be conducted in a meeting open to all unit owners."1
The New Reality –
Boards cannot conduct closed Board workshops or working sessions (closed sessions of the Board to discuss categories enumerated by Section 18(a)(9) of the Illinois Condominium Property Act are still allowed, which includes: litigation matters, violation and assessment issues and employment issues).
Where there is a quorum of the Board, any discussion, questioning, investigating or voting must be done in a meeting open to all unit owners (i.e. notice given to unit owners before such discussions and/or voting).
A meeting of a committee that includes less than a quorum of the Board is not a "board meeting" and would not be in violation of the Palm II case ruling.
Management or the Board president may discuss association business with a single board member or less than a quorum of board members
Email Voting or Canvasing. The Board cannot vote on association business via email, phone poll or other communicative device that is not open to all unit owners.
The New Reality –
Emails from management to the Board should remind Board members not to 'Reply All' to avoid discussion comments. Purely administrative questions back to management are not prohibited.
To avoid inadvertent board discussion via email, management should consider blind carbon copying all board members except the board president, which will prevent a board member from accidently starting a discussion thread.
Delegation of Powers. "Under the declaration, although the board had authority to allow the management company to enter into contracts on behalf of the association, . . . the board does not have the authority to authorize that contractual action taken by the management company can be approved by less than the entire board." "The board has to make a decision. It can either (1) delegate the power to enter contracts without board approval or (2) delegate the power to enter contract with full board approval. There is no authority for the board to delegate the power to enter contracts with approval by less than the entire board."
The New Reality –
Boards and management should review the association declaration and management contract to ensure that the delegation of powers is allowed.
4. An exculpation provision may not save you from liability. "Defendant's breach of fiduciary duties constituted gross negligence" by "failing to strictly comply with the clear requirements of the declaration and/or Condominium Property Act by failing to itemize reserves in the budget, failing to credit unit owners with surpluses, commingling operating and reserve expenses, allowing funds in bank accounts in excess of the F.D.I.C. insured limited, failing to provide written notices of board meeting as required by the declaration and failing to present possible conflicts of interest to the unit owners for approval."
The New Reality –
Declarations often include exculpation clauses that protect board members from personal liability for the actions and decisions they make while serving the association. However, the Court in Palm II held that a board's conduct can subject them to liability if their conduct is "grossly negligent in that they intentionally failed to act in the face of a known duty, demonstrating a conscious disregard for their duties."
Boards must use due diligence when acting on behalf of the association (i.e., by investigating, asking questions, and discussing issues before making a decision). Boards must always make decisions that are in the best interest of the association.
Boards should seek professional advice (i.e., from an attorney or accountant) when unsure about a legal or accounting issue. The Court in Palm II ruled that "if a board seeks legal advice before reaching its decision and relied in that advice in reaching its decision, it will be found to have properly exercised its business judgment."
The Take Away
It is imperative that Boards read and become familiar with the requirements and obligations of its governing documents, the Illinois Condominium Property Act and Palm II. The rulings in Palm II undoubtedly will create obstacles in conducting day-to-day association business without calling more Board meetings or delegating decision making authority. However, until new legislation or the Illinois Supreme Court provides differently, condominium Boards must adhere to the rulings rendered in the Palm II case or face judicial scrutiny.
Howard S. Dakoff of Levenfeld Pearlstein, LLC is serving on a committee of the Condominium Law Subcommittee of the Chicago Bar Association whose directive is to draft and promote possible legislation to address the onerous rulings in Palm II. We will keep you abreast of any developments as they occur.
1 Unless otherwise noted, all quotations are taken from the Palm II Published Appellate Case.
---
Related insights
June 29, 2022
City of Chicago Adopts New "Cooling Ordinance": What Do Chicago Community Associations Need to Know?
Read More
June 21, 2022
Can Condo Associations Rent their Activity Centers and Swimming Pools? Howard Dakoff Joins WGN's 'Chicago Afternoon News' to Discuss Hot Topics Facing Condo Owners and Boards
Read More