New OSHA Rules Go Into Effect
---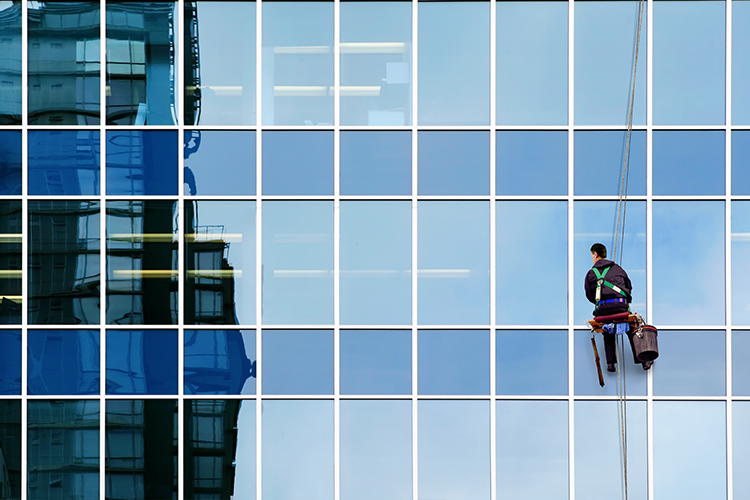 In November of last year, the U.S. Department of Labor's Occupational Safety and Health Administration ("OSHA") issued an update to its rules regarding walking-working surfaces (which addresses slip, trip and fall hazards) and rope descent systems ("RDS") which consist of rope anchorage, descent devices, and boatswain chairs typically used for window washers on high-rise buildings.
The new rule took effect on January 17, 2017, giving associations until November 20, 2017 to have a qualified engineer come to the property to perform an inspection to review and approve of the anchoraging systems that are used for all RDS (mainly for window-washing services). Additionally, associations that are +300 feet must now explore options for window-washing that does not include the typical RDS.
The most relevant sections of OSHA's updates are as follows:
Associations which utilize RDS equipment must provide all contractors with written certification attesting to the fact that the association's RDS equipment has been inspected, tested and certified, and that each system is capable of supporting a minimum of 5,000 pounds per employee attached in any direction. The certification is required prior to initial use of the system and at 10 year intervals thereafter. (Note that associations are required to provide said certification in addition to all annual visual inspections that OSHA requires.) This provision ensures that associations allowing individuals to secure their window washing boatswain chairs, or any other RDS device to an anchorage, has been specifically certified by a professional. The certification requirement applies regardless if the anchorage is a small device affixed to the roof or if the anchorage happens to be an enormous piece of air handling equipment. No matter the size or obvious capabilities, all anchorages must be certified by a professional

The new OSHA rules add a 300 foot height limit for use of any RDS, meaning that a rope descent system is prohibited for buildings taller than 300 feet above grade unless the association can demonstrate that there are no other means of access to the exterior of the building that are safer than the RDS access. In summary, unless the building can produce a valid reason for continuing to use boatswain chairs for window washing, buildings or associations over 300 feet tall must use an alternative method for window-washing. This portion of the OSHA rule went into effect on January 17, 2017 and is currently being enforced.
Additional components are worth noting for associations, including the fall protection options that must be employed giving employees standing along unprotected sides or edges that are at least 4 feet above a lower level, including guardrail systems, safety net systems, personal fall arrest systems and ladder safety systems.
As such, we recommend to all our clients that it review its current policies and practices with its engineering professionals and management companies to ensure compliance with these and all other OSHA guidelines and regulations.
---