Tips on Navigating a Hybrid Work Environment with your Team
---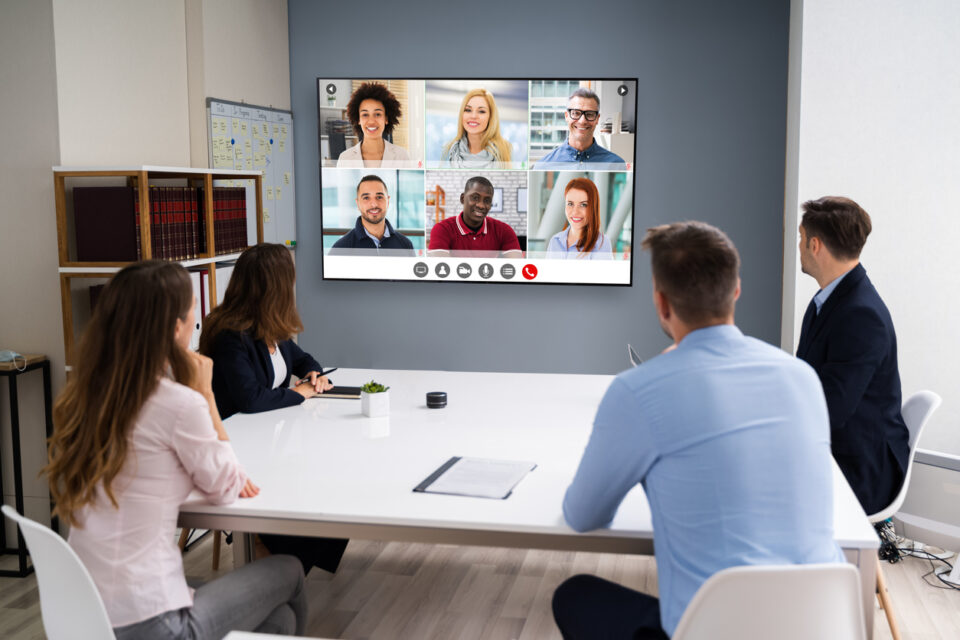 Originally published on July 21, 2021 and updated on October 6, 2021.
As challenging as the work-from-home world has been for the past year and a half, many businesses and organizations are entering a new phase of the "pandemic workplace" – the hybrid workforce. With some employees continuing to work from home, others rushing to get back into their offices, and many workers taking a little-of-this-little-of-that approach, managing your team in the hybrid workplace can be challenging.
As Director of Accounting and Director of Marketing, we too are facing these challenges. Below are some tips we have for other managers and business leaders on how to effectively lead your team while working in a hybrid workplace:
Lead with technology first, not remote vs. office: This is about finding what works for your team and thinking about how you share information and daily tasks. Pandemic aside, this is also very relevant when thinking about expanding your team in a different geographical location and how the team functions. Project management tools are essential for keeping your team on track and communicating status updates to clients often and consistently.
Create an intentional communication rhythm: This can range from weekly check-ins to monthly team meetings. Encourage managers and other teams members to do the same. Similarly, avoid meetings without an agenda. Go ahead and cancel meetings if they are not necessary. Think of it as giving back the gift of time.
Streamline: Reevaluate your workflow and department intake process to identify any leaks, including duplication of efforts. Ensure your team is using the proper software and it is all streamlined (think: Teams, Monday.com, Outlook, and Zoom).
Communication and the Value of Authenticity: Open communication is important, but be careful not to overdo it. Those bi-weekly individual vibe checks were successful for a reason. Continue to check-in with your team individually on how they are adjusting.
Don't hide behind the camera: Be social. Leave time for informal conversations, culture talks, and fun events. In the few minutes at the beginning or end of meetings, ask your team how their kid's soccer game went or about their weekend plans and share yours. Pre-pandemic, employees worked and made time for their families. Today, employees are with their families and make time for work. This is the opportunity as a leader to show up differently and be the cultivators of your culture to accept and enforce a hybrid work environment. If you show up as a sincere person, trust and affinity will grow unsurprisingly. It is simple and no need to force it!
Changing Directions – Set Your Mindset: Continue to be flexible and available. Deadlines and project scopes will constantly change as teams get used to hybrid. Instead of being frustrated, accept what you cannot control and instead support your team and superiors throughout the changes. By creating some stability and communicating a clear plan by identifying the next steps and new timeline you will find trust and appreciation among your team.
Grow, Learn, Challenge Your Team: Developing your team should not take a backseat right now. There are still a number of virtual courses and conferences (at a discount) your team could attend to continue being challenged in their roles, spark creativity, and offered a sneak peek of where their career paths may lead. A lot of team members jumped right in to help where needed. Now is a great time to bring them back and focus on their career growth if they had to focus elsewhere due to the pandemic.
As many of us have shown in the last few months, adapting to a new work environment can be done. With the right mindset and transparency, leaders have the opportunity to be the lighthouse in these uncharted waters embracing their cultures and being open to a different workforce in order to continue being successful.
---
Related insights