Minority Business Experiences Substantial Growth
---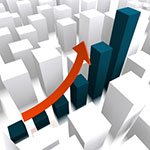 When a maker of promotional materials needed to achieve certification as a minority-owned business as a condition of a contract with a multinational fast-food chain, LP Partner and Chair of the Corporate & Securities Group, Mary Wasik worked closely with her client to accomplish the goal on a tight deadline.
Wasik's client created a minority-owned affiliate that now satisfies the promotional-product requirements of a diverse customer base. Eventually, the client was awarded 100% of its largest customer's business, and has leveraged its status as a minority-owned business to open substantial new business opportunities.
Parameters
Primary Goals:
• Obtain certification for client as a minority-owned business.
• Educate and focus the client on the goal to be accomplished.
• Diversify client business to increase market share.
Concerns and Issues:
• The client had difficulty finding the appropriate business structure required to obtain minority-owned status.
• Without certification, the client would become less valuable to its largest customer, its primary revenue source.
• Additional business was being offered to the client that required minority certification.
What We Did
Having spent the better part of a year trying without success to become certified as a minority-owned business prior to consulting with Wasik, the client was confronting a deadline with the food chain, its biggest client and revenue source. Wasik kept the client focused on its objective of obtaining certification, as opposed to unrelated issues that had held it up throughout the frustrating process.
The client's struggle with the certification process focused on one particular issue—the business structure needed to obtain certification—with which it had never been comfortable. Wasik educated the client fully on the certification requirements while exploring alternative methods of structuring the business to both satisfy the client and accomplish the goal of certification. Based upon Wasik's recommendations, the client created an independent marketing, development, and design company that quickly achieved certification as a minority-owned business, and allowed it to grow substantially. 
---