Matthew Hinderman Joins Levenfeld Pearlstein as Partner in Corporate & Securities Practice Group
---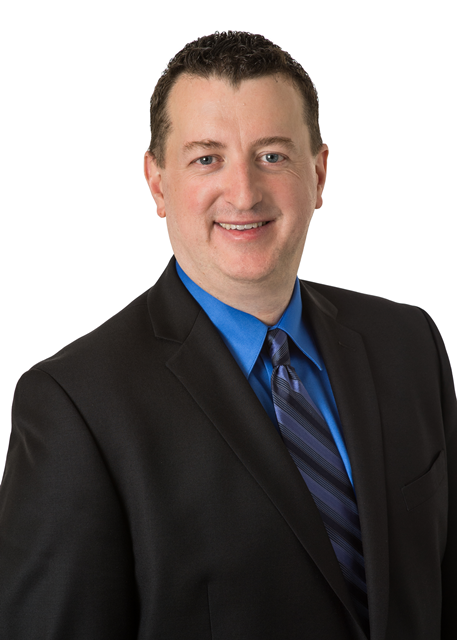 CHICAGO, July 25, 2016 – Levenfeld Pearlstein, LLC (LP) is pleased to announce that Matthew Hinderman has joined the firm as a partner in its Corporate & Securities Practice Group. Hinderman joins LP from the Chicago office of Katten Muchin Rosenman LLP, where he had been a partner in the firm's Tax Practice since 2011.
Hinderman concentrates his practice in the area of tax and corporate planning for corporate mergers and acquisitions. He also counsels his clients on private equity transactions, partnership transactions, international transactions and other tax matters. Hinderman often works closely with private equity funds or owners of closely held businesses in the middle market acquisition space, where he structures transactions and creates effective tax structures. He also develops complex models to assess potential tax consequences and waterfall distributions for partnership or limited liability company agreements.
"Matt is an outstanding lawyer with deep experience handling highly sophisticated tax matters within the context of a broad range of corporate transactions," said David Solomon, head of LP's Corporate & Securities Practice. "His experience and straightforward approach to addressing business challenges has earned him praise from clients who value his responsiveness, in-depth knowledge and willingness to go the extra mile – all qualities that make Matt an ideal fit for our business environment and firm culture. We are pleased to welcome Matt to LP."
Hinderman earned his B.B.A. in Accounting from the University of Notre Dame, and his J.D. from the Loyola University of Chicago School of Law. Prior to launching his legal career, he spent four years working as an accountant for CMD Realty Investors and Deloitte LLP.
LP's Corporate & Securities Practice Group represents business organizations ranging from entrepreneurial operated mid-sized companies to large national and global companies. Its lawyers provide day-to-day general counseling to help clients understand and solve complex legal, tax and business issues at every stage of representation. They also understand the need for responsive counseling, quality representation and practical solutions to legal, tax, and business concerns. The group's ability to effectively manage the legal concerns that arise in any business depends upon its adherence to providing timely, focused and effective solutions. LP strives to understand clients' business and risk thresholds so that it can be an active participant in satisfying their legal needs and, when possible, anticipate those needs as part of its role as legal counselor.
* * * * *
About Levenfeld Pearlstein LLC: Twice recognized by The National Law Journal as one of the nation's most innovative mid-sized law firms, Chicago-based Levenfeld Pearlstein, LLC provides legal and business counsel to sophisticated clients across a broad range of corporate, tax, real estate and litigation matters. LP works with clients to understand the full impact of the law on their businesses and proactively addresses their legal issues so that they can quickly return to doing what they do best.
While the firm possesses the resources and depth necessary to manage the most complex matters in the most efficient and cost-effective manner possible, it truly differentiates itself through its commitment to "The LP Way". Unique among corporate law firms, the LP Way is the firm's model for creating an unparalleled client experience at an exceptional value. This is accomplished by complementing outstanding legal work with a commitment to knowing the client; avoiding surprises; moving with speed and quality; and establishing and consistently beating client expectations. All of these grounded in the belief that every action should point toward a single goal: making the experience of being an LP client as rewarding as possible.
Visit our website at www.lplegal.com, and follow us on Twitter at @lplegal.
---