Mark Pearlstein Honored as Innovator, Legal Icon
---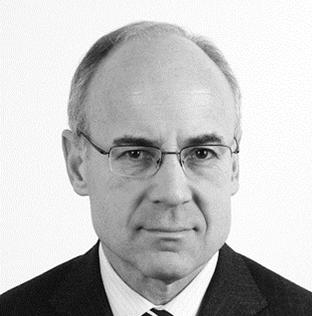 Levenfeld Pearlstein founder Mark Pearlstein was honored by Common Interest Magazine in its winter 2015 issue. The issue, which recognizes innovators from the past and present, noted Mark's legal contributions in the area of community association law. Mark served as chairman of the Illinois Legislative Action Committee of Community Association Institute and in leadership roles on the Chicago Bar Association's Condominium Subcommittee. He also was one of the chief architects of the Community Association Manager Licensing Act passed in 2010, which Mark thought brought a long overdue requirement of education, accountability and professionalism to the industry. Sadly, Mark passed away in 2012, but his achievements live on.
From the article:
"Mark's clients, colleagues and competitors referred to him as a consummate professional, a gentleman's attorney, and although he would never admit it, an innovator in his profession. As one of the first lawyers to exclusively practice in the niche area of community association law, he was a pioneer. And, like the great pioneers of any industry, he blazed a path that others have followed."
For the full article and a fitting tribute to Mark, please click here.

---
Related insights
June 29, 2022
City of Chicago Adopts New "Cooling Ordinance": What Do Chicago Community Associations Need to Know?
Read More
June 21, 2022
Can Condo Associations Rent their Activity Centers and Swimming Pools? Howard Dakoff Joins WGN's 'Chicago Afternoon News' to Discuss Hot Topics Facing Condo Owners and Boards
Read More