LP Contributes in the Sale of Aurico to CareerBuilder
---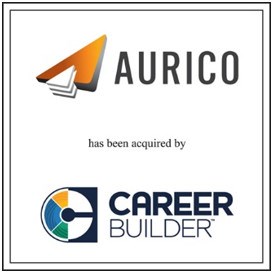 Levenfeld Pearlstein is proud to announce that it served as exclusive legal advisor to Aurico, a recognized leader in background screening and drug testing services, in its successful sale to CareerBuilder, a service to help companies with every step of the recruitment process.
CareerBuilder has acquired Aurico to further expand its product line and to cover another critical step in the hiring process. Focused on enhancing efficiencies during the onboarding process, Aurico's solutions help companies meet compliance standards and feel more confident about their hiring choices.
Aurico is a recognized leader in customer satisfaction among screening providers. Over the last 25 years, Aurico has delivered comprehensive background screening and drug testing services, building a strong reputation for exceptional service, quality, and screening automation.
CareerBuilder works with top employers across industries, providing job distribution, sourcing, workflow, CRM, data and analytics in one pre-hire platform.
"CareerBuilder is a well-known, trusted, global technology leader that shares our passion for innovation and customer service," said Ben Goldberg, CEO of Aurico. "Working together, we can move people along the hiring process faster and with greater convenience for both employers and candidates."
We congratulate Aurico on this huge win.
---