Little Rainbows of Joy While Working from Home
---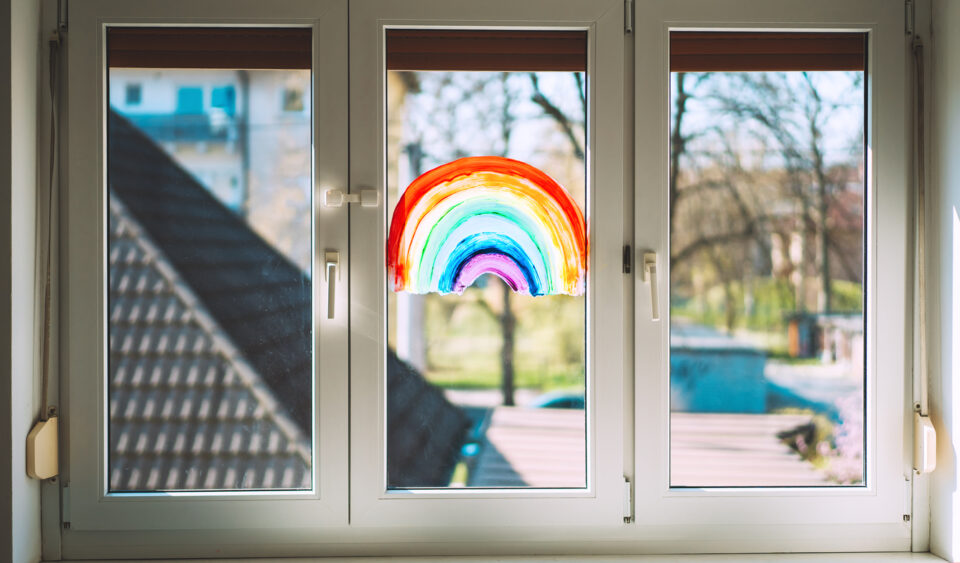 We've now been working from home for over six months, since that fateful Friday the 13th in March.  I remember leaving the office on the evening of Thursday, March 12, when Jeff Hoffenberg, my practice group leader, said "you might want to bring everything home, just in case… because it could be a few weeks."
You may know from my prior posts that I am a partner in LP's Real Estate practice group and a full-time working mom of three.  In this profession, workdays can be long and time with our families can be shorter than we want it to be.  Six months of working from home have been eye opening and challenging in many ways, but dare I say there have been some silver linings too – or as I like to refer to them, "little rainbows" to brighten many of the long workdays.
I was able to be home when my 16-year-old daughter contracted COVID in August, and I was able to nurse her back to health. If I hadn't been working from home, we would have struggled to find care for her.
I was able to watch my nine-year-old son finally learn how to ride his bike after years of resisting.  Now, he can't get enough of it, and I take a 12-minute break from work at about 12:40 every day to bike with him to school for his 2 ½ hour, hybrid school day.
Without having to deal with an evening commute, I've been able to drive my 13-year-old daughter to basketball practice and hear firsthand from her coach how much she has improved.
I've been home when the mailman arrives and have been able to share my 16-year-old daughter's burst of excitement at opening letters from college basketball coaches.
I've observed my house day in and day out and noticed every paint chip, every crack in the plaster and every squeaky spot on the floors and have created such a long a running honey-do list that it may never be completed.
I've managed to do five loads of laundry during the day, twice.
I discovered one morning that all three of my children love my homemade French toast.
I've also closed several deals, negotiated leases, negotiated purchase and sale agreements, handled zoning hearings and successfully obtained zoning relief for clients via Zoom, dealt with challenges from lenders, held women's networking events from home, and have weaned off using as much paper as I did when I was in the office.
I share these otherwise trivial moments because this is our reality now and for the foreseeable future.  The key is finding the joy in these moments amid the challenges that surround us, and celebrating our everyday successes.  I hope that by sharing a few of my "little rainbows," you might be able to reflect on some of yours.  And I hope you'll share them with me.
Julie Workman is a partner in Levenfeld Pearlstein's Real Estate Group. You can read more about Julie's professional accomplishments here, and don't forget to share your "little rainbows" with us too.
---