LP Recognized in U.S. News – Best Lawyers "Best Law Firms"
---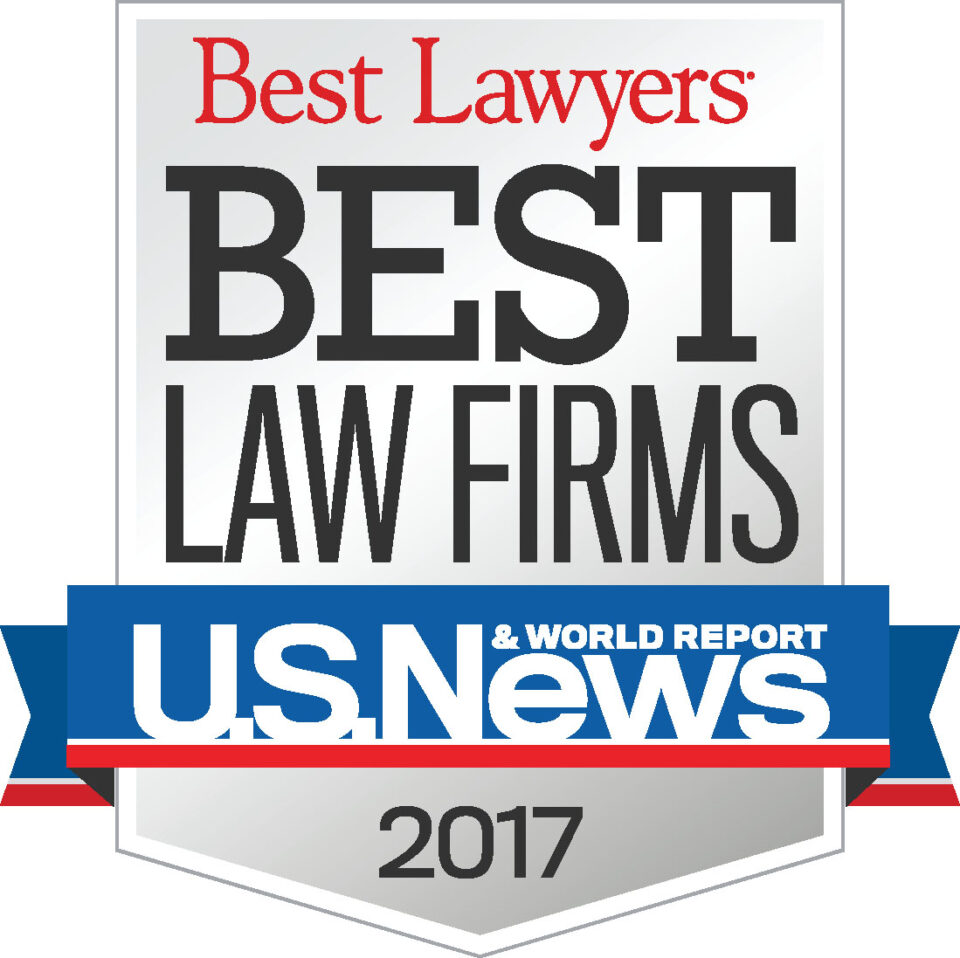 Levenfeld Pearlstein, LLC is pleased to announce that a number of its practice groups have been recognized nationally and locally in the 2017 edition of the U.S. News-Best Lawyers "Best Law Firms" guide.
LP earned the highest-possible recognition in Chicago (Tier 1) for Real Estate Law and Trusts & Estates Law. The firm was also recognized locally (Tier 2) in Chicago for the categories of Employment Law- Management and Litigation-Labor & Employment. LP garnered national honors in the Trusts & Estates Law (Tier 2), Real Estate Law (Tier 2), and Employment Law- Management (Tier 3) categories.
Several of LP's attorneys were named by the publication as well. David Berzon, Marc Joseph and Michael Tuchman were all recognized for Real Estate Law and Rob Romanoff and Lauren Wolven were recognized for Trusts & Estates Law, while Peter Donati was noted for Employment Law-Management as well as Litigation- Labor & Employment.
The U.S. News-Best Lawyers "Best Law Firms" rankings are based on a rigorous evaluation process that includes the collection of client and lawyer evaluations, peer review from leading attorneys in their field, and review of additional information provided by law firms as part of the formal submission process. To be eligible for a ranking in a particular practice area and metro region, a law firm must have at least one lawyer who is included in Best Lawyers in that particular practice area and metro. For more information on Best Lawyers, please visit bestlawyers.com.
* * * * *
About Levenfeld Pearlstein LLC: Twice recognized by The National Law Journal as one of the nation's most innovative mid-sized law firms, Chicago-based Levenfeld Pearlstein, LLC provides legal and business counsel to sophisticated clients across a broad range of corporate, tax, real estate and litigation matters. LP works with clients to understand the full impact of the law on their businesses and proactively addresses their legal issues so that they can quickly return to doing what they do best.
While the firm possesses the resources and depth necessary to manage the most complex matters in the most efficient and cost-effective manner possible, it truly differentiates itself through its commitment to "The LP Way". Unique among corporate law firms, the LP Way is the firm's model for creating an unparalleled client experience at an exceptional value. This is accomplished by complementing outstanding legal work with a commitment to knowing the client; avoiding surprises; moving with speed and quality; and establishing and consistently beating client expectations. All of these grounded in the belief that every action should point toward a single goal: making the experience of being an LP client as rewarding as possible.
---