Levenfeld Pearlstein Appoints New Practice Group Leaders in Corporate & Securities and Labor & Employment as Part of Deliberate Succession Plan
---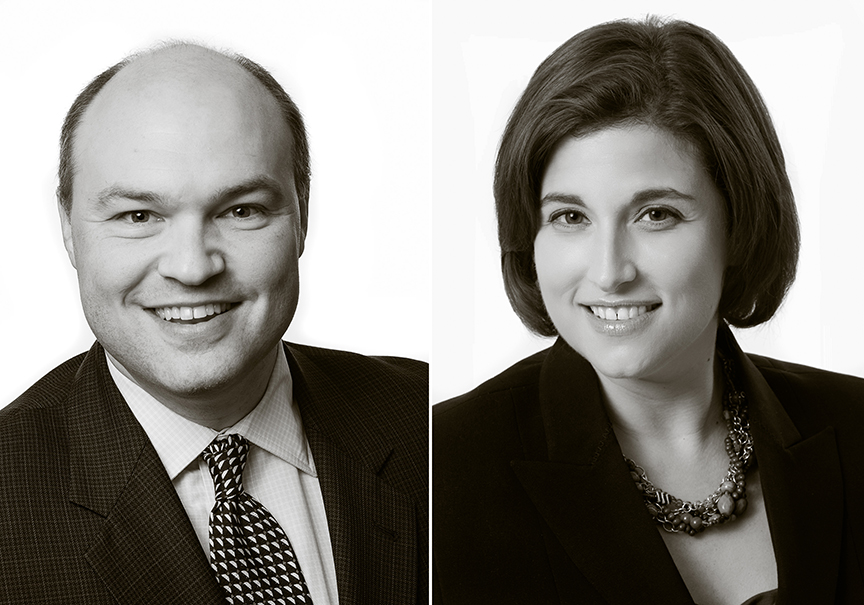 Levenfeld Pearlstein, LLC (LP) is pleased to announce that beginning July 1, David Solomon will lead its Corporate & Securities Practice Group, and Laura Friedel will take over as head of the Labor & Employment Practice Group. Solomon, who joined LP as a partner in 2009, succeeds Mary Wasik, who had led the group since 2013. Friedel replaces Peter Donati, who had led the Labor & Employment group since 2005. Two of LP's highly-respected and sought-after attorneys, both Wasik and Donati will remain at the firm as partners.
These practice group leadership transitions are a part of LP's deliberate succession planning protocol, designed to provide opportunities for different individuals at the firm to serve in leadership roles. Since its early days, LP's leadership has cultivated leaders through a formal training program, and its successful implementation continues to create future leaders with skills that build upon those of their predecessor.
LP's commitment to succession planning feeds into its singular focus on creating an exceptional client experience. The firm understands that succession in the leadership of the firm's practice groups is an essential element to aligning support structures and cultivating effective practice group, which in turn leads to an unparalleled client experience.
"We look forward to fostering new leadership at the practice group level. It is part of our firm's ongoing commitment to succession planning. It is also an opportunity for the firm to recognize the efforts of our current and future leadership in better aligning and supporting our practice groups to create an exceptional client experience," said Managing Partner Rob Romanoff. "Mary and Peter have led their groups with dedication and drive, and we are excited to see what David and Laura will do."
Solomon serves as outside general counsel to privately-held companies operating in multiple industries across the US and overseas and works closely with the owners and executives of these businesses on a variety of commercial matters. In addition to his role as outside general counsel for the firm's clients, Solomon has extensive experience structuring and consummating mergers and acquisition transactions and founded and continues to lead LP's Employee Stock Ownership Plan (ESOP) practice. He has also emerged as a sought-after speaker and author on the use of ESOPs as an effective business succession strategy.
Friedel helps businesses maximize their most important asset – their employees. She works with companies to develop employment documents, policies and practices that improve employee relations while protecting the company's investment in its people and minimizing legal risk. When disputes arise, Friedel works closely with clients to determine their business goals relating to the claim and then targets the litigation, arbitration or settlement discussions to meet those goals. And when a union is involved (or seeks to insert itself), she helps companies understand and meet their obligations under labor laws while still adhering to their larger business goals.
"Under Mary's and Peter's leadership our corporate and labor groups have enjoyed unprecedented success in both the caliber and volume of client engagements LP has been able to secure," said Angela Hickey, LP's Executive Director. "I know that both Mary and Peter will still be very much involved in the strategic direction and service that each of their groups provide. That said, LP believes very strongly in a succession planning process that ensures we continuously cultivate new leaders at the practice group level, and we know that David and Laura are more than ready and capable of filling their new roles."
* * * * * *
About Levenfeld Pearlstein LLC: Twice recognized by The National Law Journal as one of the nation's most innovative mid-sized law firms, Chicago-based Levenfeld Pearlstein, LLC provides legal and business counsel to sophisticated clients across a broad range of corporate, tax, real estate and litigation matters. LP works with clients to understand the full impact of the law on their businesses and proactively addresses their legal issues so that they can quickly return to doing what they do best.
While the firm possesses the resources and depth necessary to manage the most complex matters in the most efficient and cost-effective manner possible, it truly differentiates itself through its commitment to "The LP Way". Unique among corporate law firms, the LP Way is the firm's model for creating an unparalleled client experience at an exceptional value. This is accomplished by complementing outstanding legal work with a commitment to knowing the client; avoiding surprises; moving with speed and quality; and establishing and consistently beating client expectations. All of these grounded in the belief that every action should point toward a single goal: making the experience of being an LP client as rewarding as possible.
---