Levenfeld Pearlstein Adds Douglas G. Gruener as Partner in Corporate & Securities Group
---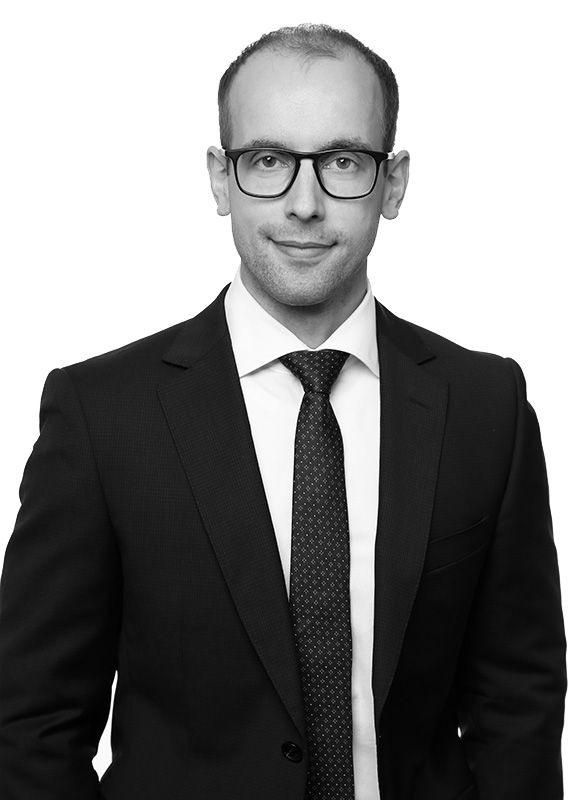 CHICAGO, November 20, 2017 – Levenfeld Pearlstein LLC (LP) is pleased to announce that Douglas G. Gruener has joined the firm as a partner in its Corporate & Securities Group. Gruener has over a decade of experience handling complex business transactions for clients across several industries, including the financial sector.
Gruener handles a broad range of transactional matters, including mergers and acquisitions, equity and debt financings, restructurings, fund formation, securities law compliance and joint ventures. He has extensive experience counseling financial services clients, including private equity funds, hedge fund managers, non-traditional asset managers and proprietary trading firms.
"Doug brings with him a tremendous depth of experience, creativity, and energy, all attributes that will be appreciated by our business clients," said LP managing partner, Robert A. Romanoff. "He has a masterful grasp of the various challenges and opportunities currently facing financial sector businesses, and like all LP attorneys maintains a strong commitment to providing an exceptional client experience.
Prior to joining LP, Gruener was a partner at Katten Muchin Rosenman LLP and thereafter served as General Counsel of Gerchen Keller Capital, LLC.
"It is an incredible opportunity to join LP, a firm with a reputation in Chicago and nationally for innovative business practices, industry sophistication, and unparalleled client service," Gruener said. "I look forward to partnering with our clients to navigate significant transactions and advance their business objectives."
Gruener graduated summa cum laude from Case Western Reserve University with a B.S. in Accounting and earned his J.D., magna cum laude, from the University of Pittsburgh School of Law.
* * * * *
About Levenfeld Pearlstein LLC: Twice recognized by The National Law Journal as one of the nation's most innovative mid-sized law firms, Chicago-based Levenfeld Pearlstein, LLC provides legal and business counsel to sophisticated clients across a broad range of corporate, tax, real estate, and litigation matters. LP works with clients to understand the full impact of the law on their businesses and proactively addresses their legal issues so that they can quickly return to doing what they do best.
While the firm possesses the resources and depth necessary to manage the most complex matters in the most efficient and cost-effective manner possible, it truly differentiates itself through its commitment to "The LP Way". Unique among corporate law firms, the LP Way is the firm's model for creating an unparalleled client experience at an exceptional value. This is accomplished by complementing outstanding legal work with a commitment to knowing the client; avoiding surprises; moving with speed and quality; and establishing and consistently beating client expectations. All of these grounded in the belief that every action should point toward a single goal: making the experience of being an LP client as rewarding as possible.
Visit our website at www.lplegal.com, and follow us on Twitter at @lplegal.
---