Lauren Wolven to Present in ALI CLE Estate Planning in Depth 2019
---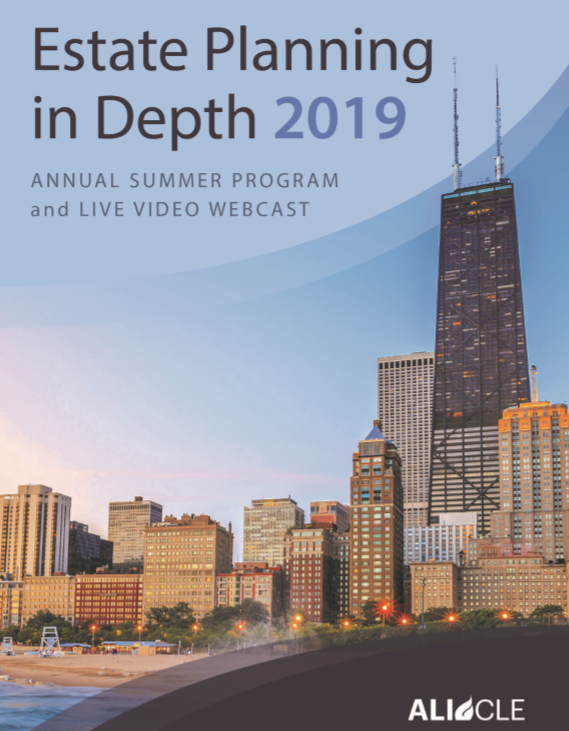 Trusts & Estates Partner, Lauren Wolven will be a presenter in ALI CLE's Estate Planning in Depth 2019 program. Lauren will present on, "Incentive Trusts and Planning Across Generations."
"Shirtsleeves to shirtsleeves in three generations" is a well-known phrase. The first generation creates the wealth. The second generation, having seen the struggles to create the family fortune, preserves the wealth. The third generation, growing up with wealth but usually without experiencing the work to create it, dissipates the family wealth. The fourth generation is then left to start from scratch – from shirtsleeves to shirtsleeves. this presentation will address planning for transition of wealth including:
The pros and cons of incentive provisions
Crafting experience opportunities into trusts
Drafting suggestions to avoid "trust fund babies"
* * * * * * *
Estate Planning in Depth 2019, the most comprehensive program available for today's estate planning practitioners. With its unique ambiance and setting, this renowned summer conference takes a deep dive into the practical matters that estate planners face every day and delivers strategies and techniques that can be put to use immediately.
The program's multi-day format allows the national faculty to run the gamut of hot topics and current developments, as well as to explore today's most pressing estate planning issues and their solutions in-depth. An optional pre-conference session on wealth transfer taxation serves as the perfect primer to the main course, offering a concise review of the essentials of federal, gift, and generation skipping taxes. Throughout the program, experienced practitioners at the top of their fields share strategies, tips, and insights on such topics as electronic wills, IRC Section 199A, attorney liability, incentive planning, fiduciary litigation, socially responsible investing and trusts, state law pitfalls, and more.
---