Speaking Engagements / University Center, Chicago
Howard Dakoff and Patti O'Connor Participate in ICCAI's Annual Legal Forum
Event Time
7:45am – 3:45pm
Read Time
less than 1 minute
---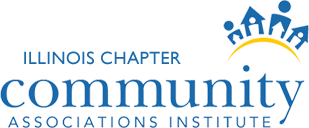 Partners in the firm's Community Association group, Howard Dakoff and Patti O'Connor will participate in ICCAI's Annual Legal Forum. They will present, "Aging Communities and The Community Association's Role in Addressing the Physical and Mental Health Issues of Residents."
CAI-Illinois' Legal Forum is a nationally recognized award-winning program that gives board members, homeowners, and property managers an opportunity to learn the latest legal updates, ask legal questions, and interact with attorneys and community association colleagues.
For more information, please click here.
---