Have You Met: LP Hosts Second LPW Event
---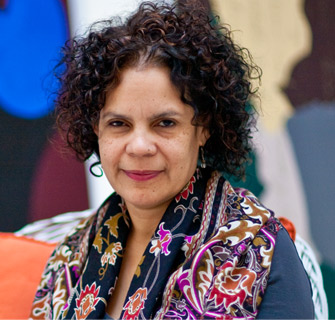 On Tuesday, the women of Levenfeld Pearlstein (the "LPW") hosted their second event for the series Have You Met featuring artist Candida Alvarez, a painter and client of LP. Attendees of the event toured Candida's latest exhibit, currently in exhibition at the Chicago Cultural Center, and were given insights into a few of her works by the artist herself.
"Candida Alvarez: Here" is the first major institutional exhibition of the Candida's work focusing on her paintings and includes significant examples from 1975 to 2016. Candida's paintings have been described as spaces that emerge between fact and fiction, drawing from the narrative of place, evolving like chapters in a book. Her work has been included in various publications including Art Forum, Art in America, Art New and The New York Times. She is a professor in the Department of Painting and Drawing at The Art Institute of Chicago.
Candida's exhibit runs through August 6 at the Chicago Cultural Center.
Have You Met is an event series put on by LPW. It introduces our clients and friends to some of LP's most compelling clients. We thank our attendees for joining us at this event and look forward to hosting the next one.
---