Five LP Attorneys, Two Practice Groups Recognized in 2016 Chambers USA Guide
---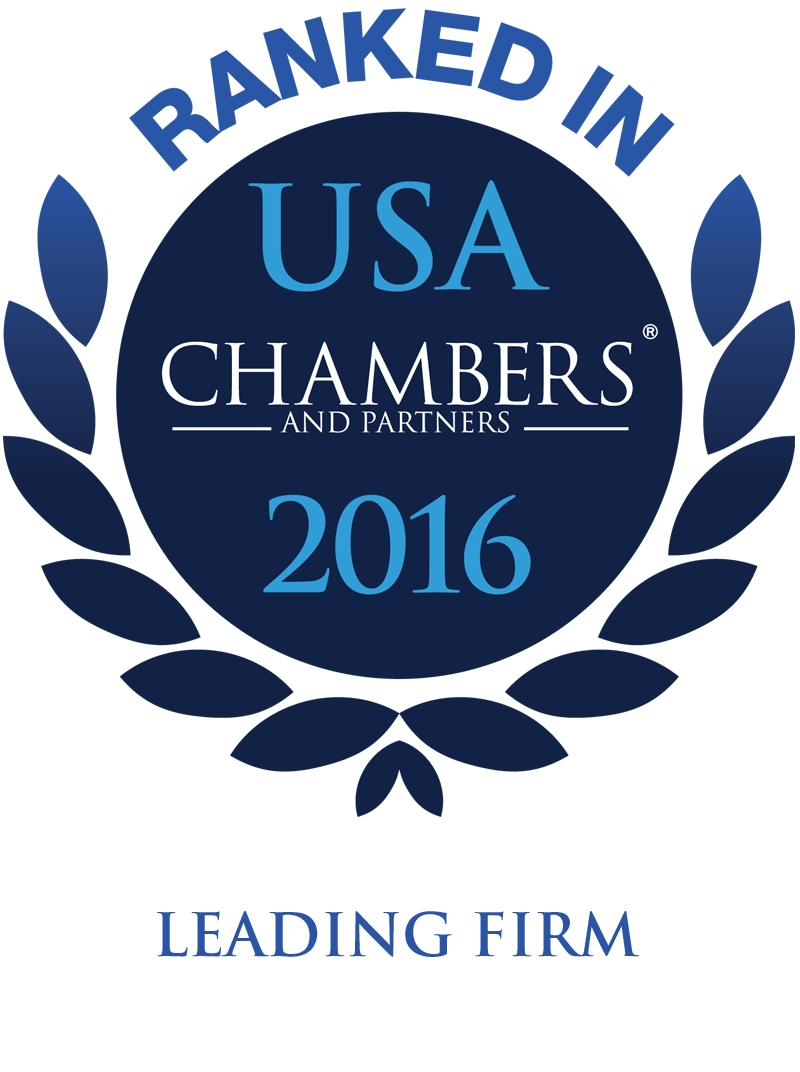 CHICAGO, May 27, 2016 – Levenfeld Pearlstein, LLC (LP) is pleased to announce that five of its attorneys and two practice groups have been recognized among Illinois' leading lawyers in the 2016 edition of Chambers USA: America's Leading Lawyers for Business. Three attorneys from the firm's Real Estate practice group, David Berzon, Tom Jaros and Brian Kozminski, are recognized, along with Michael Tuchman of LP's Tax Planning & Litigation practice group. Lauren Wolven, a partner in the firm's Trusts & Estates practice group, also earned special recognition as a national "Up and Coming" attorney in the area of Wealth Management.
In addition to its individual Chambers USA honors, the guide, which is widely recognized as producing the nation's most authoritative and thoroughly-researched legal industry rankings, named LP as one of Illinois' best law firms in the categories of Real Estate and Tax.
In recognizing LP's Real Estate practice, Chambers USA noted that the firm "Possesses a fine reputation in the real estate market for its expertise in transactional work, encompassing acquisitions and dispositions, construction and leasing matters", and that it is "also experienced at handling deals involving condominiums and manufactured housing communities." LP's real estate clients lauded the practice for being "hard-working and always looking out for their clients."
Chambers USA similarly highlighted LP's Tax practice, citing its handling of "transactional and controversy work relating to tax, with particular strength in cross-border investment matters and SALT controversy work." The firm's tax clients noted that "One of the biggest strengths Levenfeld Pearlstein has is that it addresses issues as a team: each team member contributes in their area of expertise. They provide big-firm services for midmarket rates."
Chambers & Partners' staff of full-time researchers prepares legal directories that assess and rank the world's leading lawyers according to their reputations among peers and clients. The USA guide was introduced in 2003 and ranks the leading lawyers and firms in an extensive range of practice areas throughout the country. Chambers USA is read by industry-leading companies and organizations throughout the United States and worldwide, and is widely used by firms for referral purposes.
* * * * *
About Levenfeld Pearlstein LLC: Twice recognized by The National Law Journal as one of the nation's most innovative mid-sized law firms, Chicago-based Levenfeld Pearlstein, LLC provides legal and business counsel to sophisticated clients across a broad range of corporate, tax, real estate and litigation matters. LP works with clients to understand the full impact of the law on their businesses and proactively addresses their legal issues so that they can quickly return to doing what they do best.
While the firm possesses the resources and depth necessary to manage the most complex matters in the most efficient and cost-effective manner possible, it truly differentiates itself through its commitment to "The LP Way." Unique among corporate law firms, the LP Way is the firm's model for creating an unparalleled client experience at an exceptional value. This is accomplished by complementing outstanding legal work with a commitment to knowing the client; avoiding surprises; moving with speed and quality; and establishing and consistently beating client expectations. All of these grounded in the belief that every action should point toward a single goal: making the experience of being an LP client as rewarding as possible.
Visit our website at www.lplegal.com, and follow us on Twitter at @lplegal
---