Speaking Engagements / Denver, CO
David Solomon and Emily Hoyt to Present at the 2017 NCEO Conference
Event Time
9:00 AM - 5:00 PM
---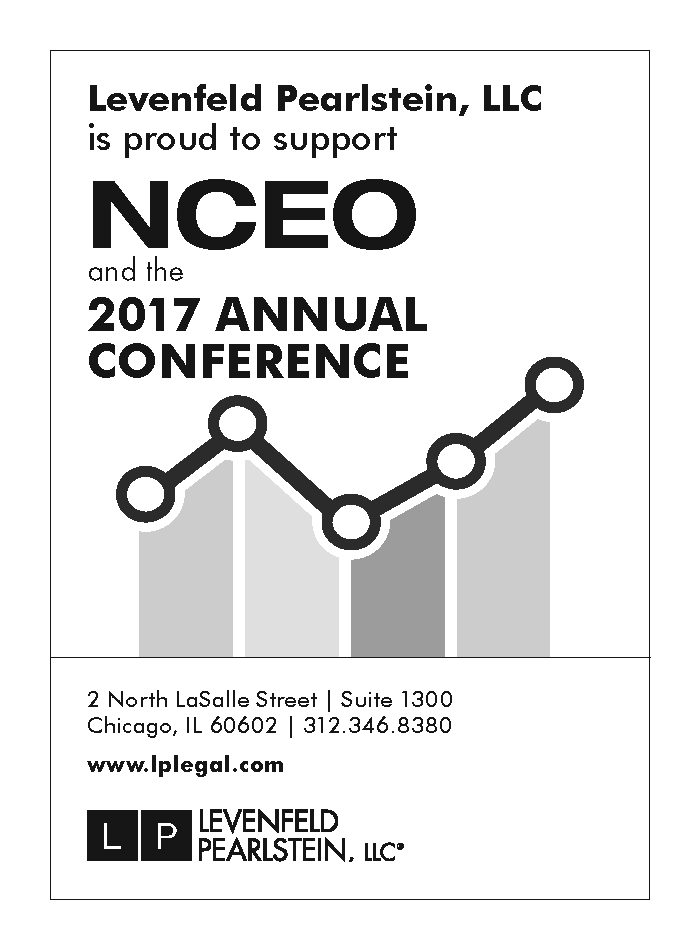 Levenfeld Pearlstein is a proud sponsor of the 2017 National Center of Employee Ownership (NCEO) Conference.
The Chair of the Corporate & Securities Practice, David Solomon will be a featured presenter on the topic, 'What Changes With Your Benefit Plan When You Have an ESOP?' This session will explore how to integrate your ESOP plan design and align the goals of a new transaction involving an ESOP with the terms and provisions of your other qualified and non-qualified retirement plans and arrangements.
Corporate Attorney Emily Hoyt will also be presenting during the NCEO conference and will speak on topic, 'From Feasibility to Funding: The Who, Why, What, & How of an ESOP Transaction.'
Representatives from employee-owned companies (and companies seeking to learn about employee ownership) from across the nation and around the world will gather April 4-6, 2017 for the 2017 Employee Ownership Conference, hosted by the National Center for Employee Ownership (NCEO). More than 1,700 people will attend the conference which will be held at the Sheraton Denver Downtown Hotel and Conference Center.
For more information and to register, click here.
---