Creative Ways to Foster Authentic Connections During a Pandemic
---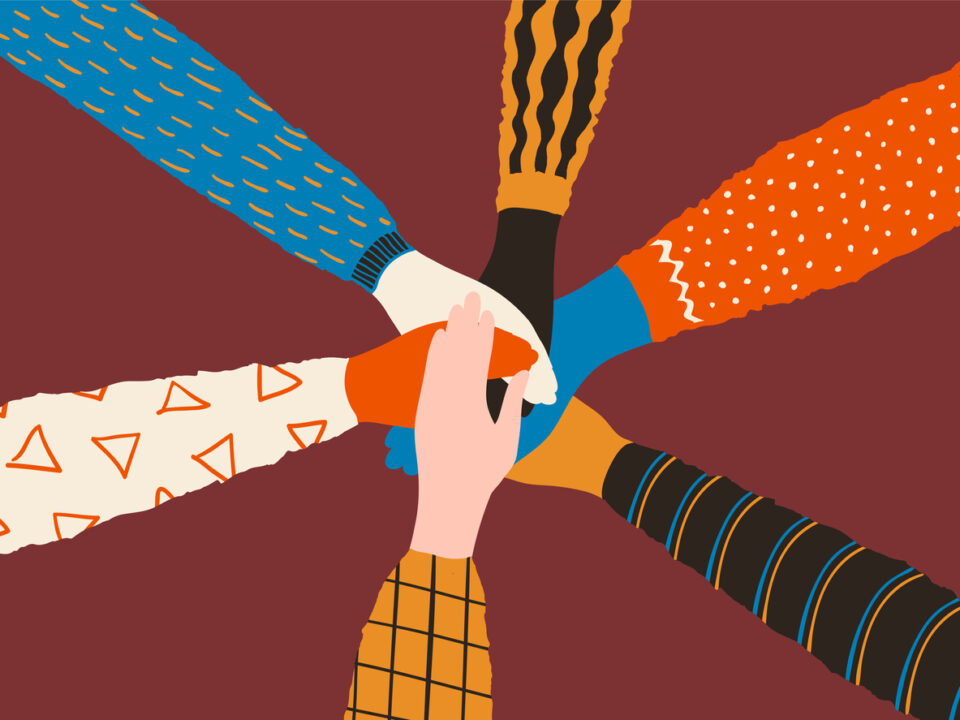 My husband is a high school teacher, and he is definitely not a fan of remote learning. Technological issues aside, he misses being with his students. When they are face-to-face in the classroom, he is able to observe firsthand whether they are energetic or exhausted, happy or sad, engaged or bored, focused or drifting. He finds it difficult to ascertain their true moods through the filter of his computer screen. Although he offers online office hours every day, they don't replace the casual conversations, the drop-ins, the friendly smiles while passing in the hallway.
I confess, I feel the same way. I miss being able to walk down the office hallway, getting (and giving) friendly smiles and being able to bounce ideas off of my colleagues. I'm privileged to work in an industry that is challenging and that poses complex problem-solving opportunities, and in spite of 21+ years of practice, I'm not ashamed to say that I still do not have all the answers. Often, it takes back-and-forth noodling through an issue with a colleague to solve the most difficult issues.
I miss running my construction questions by Abe, talking basketball with Tal, eating in the lunchroom with Mary, bothering Kinga while I make my 3:00 pm coffee next to her desk and discussing land use issues with Elizabeth. Benefits of the in-person interactions include fostering morale, getting to know your colleagues on a personal level and having open and honest communications. A former boss once told me that when you need to have a difficult conversation with someone, you need to do it face-to-face, because people will say things by phone or email that will be misinterpreted or misunderstood. I have found this to be extraordinarily true and even more so in the current environment. But the pandemic has made this almost impossible.
As a result, I've been seeking creative ways to nurture relationships when it is challenging, at best, to meet in person. But how? Technology provides some options to create meaningful connections; we can take advantage of options like video conferences and text messaging to reach out, offer support, and listen. You may be surprised by what you learn. And don't give up entirely on the possibility of getting together with friends or colleagues. With safety protocols in place, in-person meetings can provide just the boost your relationships need.
The bottom line is connections are critically important, and many of us are struggling with how to authentically (and safely) connect during the pandemic. Here are a few suggestions on creative ways to build connections with colleagues, clients, employees, and others in these strange and uncertain times:
Zoom, Skype and other video platforms provide us an opportunity to see our colleagues and clients and gauge their mood and energy level. When we've been alone all day, it can be so refreshing to spend five minutes chatting with a colleague. And, let's face it – who isn't curious about what their colleagues' home offices look like and seeing what books are on their shelves? What a great conversation starter and relationship builder – "I see the Sox hat on your wall – I am a South Sider too! Did you see Giolito's no hitter?"
My colleague, Paula Krasny, and I have been hosting small-group women's networking dinners for almost two years. This year, we've modified our format to Thursday evening cocktails by Zoom about once every two or three months. We've also tried to maintain our tradition of giving small party favors; we've sent our friends list of relevant and inspirational quotes that they can print, and this month, Paula is assembling a playlist with songs suggested by our guests that we will make available to them on Spotify.
When a video chat isn't practicable, there are other ways to make authentic connections, such as text messages. In 2020, I've received more texts from clients than in the past 20 years put together. And while some have addressed real-time business concerns, some have been purely personal. It is gratifying (and amusing) to have a personal relationship with a client who sends you a GIF of Batman. The coronavirus pandemic has thrown out the rule book, and what was once a means of communication reserved exclusively for our closest friends and family has become a tool for connections between lawyer and client, or between businesspeople, that provides an opportunity for quick, honest feedback or a spark of humor.
One of my absolute favorite ideas has been the institution of a voluntary LP "Secret Superwoman" program. Female attorneys at LP who signed up are assigned a colleague to whom they will send a weekly note, card, goody, or gift (not to exceed $15 in the aggregate) over a four week period. One of my partners sent me a kitchen towel that read: "OK, the school is closed. So, do we just drop the kids off at the teacher's house, or what?"
For those who are brave enough to venture out, do it! Great things can come of socially distant in person gatherings:

Early this summer, I enjoyed a lovely outdoor lunch with a former colleague-turned-client, on a sunny day in downtown La Grange. We were able to catch up after not having seen each other for several years, and we talked about everything from parenting issues to new business ventures to working out.
A few weeks ago, I met a client for a socially distant outdoor coffee, which turned into nearly a two-hour conversation about work, kids, remote and hybrid learning, and everything else that came to mind. We were able to have a much more personal, relaxed conversation than we would have had by phone and we gave each other the mutual encouragement and support we both were craving.
Last week, I had the pleasure of golfing with clients and a colleague. This event not only got me out of the house for a day, but I was able to enjoy beautiful scenery, breathe in nature and have delightful conversations with clients I hadn't seen since . . . well, it has been so long, I can't remember anymore.
At LP, we have been hosting regular "pop-up" lunches at area parks in and around Chicago. These are BYO-everything with a limited number of participants so that social distancing can be maintained, and LP colleagues are able to chat and connect in person. Our LP women's group is holding similar gatherings for safe, outdoor get-togethers before Chicago winter weather hits.
These new interactions, although brief and insufficient to replace the day-to-day personal interactions we had prior to Covid-19, will feed your soul, nourish your relationships and serve you well both personally and professionally. And once we finally get back to the office and can run out with a colleague or client for a quick lunch, we will contemplate how lucky we are and appreciate the ability to grab a friend and chat about the weather in the elevator on the way there.
Julie Workman is a partner in Levenfeld Pearlstein's Real Estate Group. You can read more about Julie's professional accomplishments here, and please don't hesitate to reach out – she would love to connect with you.
---