Coronavirus (Covid-19) – A Legal Guide to Assist Associations Navigating Through the Coronavirus Pandemic
---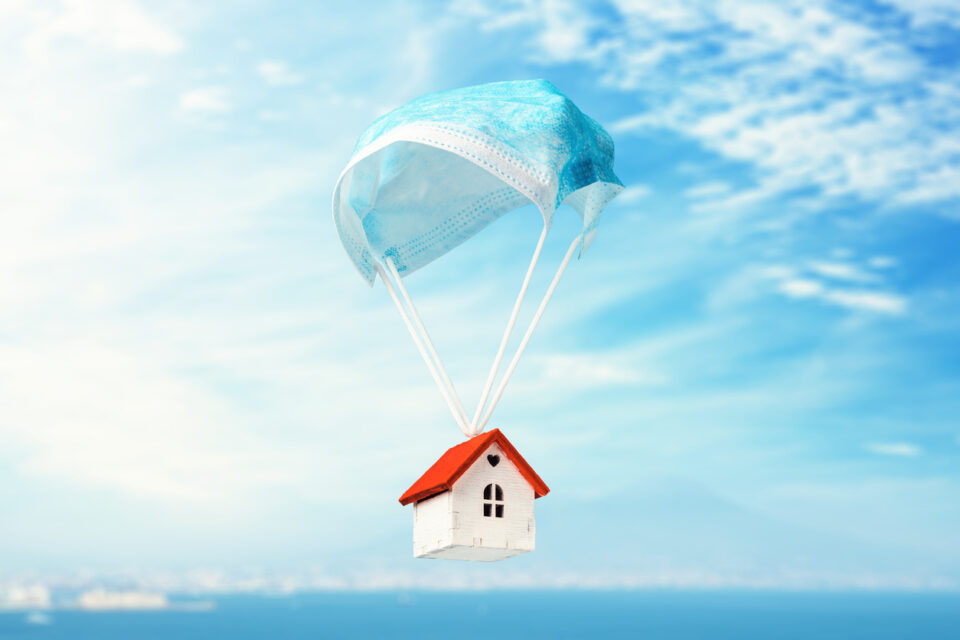 * Updated on 3/16/2020
A road map of topics community associations should be aware to effectively navigate through the Coronavirus (COVID-19) pandemic:
Communications with Owners. Communications and information disseminated to owners and residents should be measured and only on verified facts. The board should only accept verification of a confirmed coronavirus case from the appropriate governmental agencies. Communications should not contain speculation, medical advice or medical recommendations. As always, confidential medical information the board may learn must remain confidential to avoid potential liability and breach of trust. While not legally required, and as long as the information is correct and not prohibited to be disclosed by law, it is understandable for boards to convey the fact generically that there is an owner in the community under self-quarantine or that there is a confirmed Coronavirus case, without disclosing a name, unit number or floor. Owners are entitled to reasonable information as facts change to make decisions for themselves.
Closure of Common Area Amenities. Board members have been elected to administer their association and its common areas to protect the health, safety and welfare of owners and residents as well as protect the property. That authority is outlined in the governing documents as well as applicable statutes such as the Illinois Condominium Property Act and the Common Interest Community Association Act. For the duration of the coronavirus crisis, boards have the authority to immediately close common areas amenities in an effort to mitigate the spread of coronavirus. This includes party rooms, workout rooms, swimming pools, and the like.

Update: for associations with common area amenities, we recommend that these amenities be closed for at least eight weeks to help mitigate the spread of coronavirus.
Closure of On-Site Management Office to Owners. In coordination with the board, and with the coordination of appropriate alternative methods to communicate being implemented, the board may consider the temporary closure of on-site management offices to owners and residents. In such event, property managers still need to be available to boards, staff, vendors, owners and residents to continue effectively administer the property, but just not on an in-person basis.

Update: we recommend closing any on-site management offices to owners and residents to help limit close person-to-person contact. Communications with management should be through technological means such as email and phone.
Conduct Virtual Board and Unit Owner Meetings. Boards can reschedule current meetings without concern (even if the by-laws contain a specific date to hold those meetings) given the facts and reality of the present situation. Technology also allows association boards to easily conduct business via virtual connections (video conferencing and/or tele-conferencing). Even an annual meeting can be conducted virtually via phone and/or video conferencing with owners dropping off absentee ballots or proxies (depending on which an Association uses) to avoid an in-person gathering.

Update: we strongly recommend that (i) board meetings be conducted via virtual connections; and (ii) owner / annual meetings be conducted via virtual connection with owners dropping off absentee ballots or proxies or postponed if a "virtual" meeting is not feasible.
Delegate Additional Authority to Management. To the extent necessary, boards may consider delegating additional authority to management for decision making during the crisis, as needed, to avoid disruptions in operations / services for residents. Think ahead and be prepared.
Institute a Thorough Cleaning Regimen. Common areas (especially frequently touched surfaces) should be cleaned frequently using disinfectants recommended by the CDC and per CDC guidelines. Also, disinfect as appropriate communal touch objects such as guest or package sign-in sheets and pens, luggage carts, furniture and the like.
Employees. Guidelines of the working environment for union employees in the event of a confirmed coronavirus case are in flux. Unions are presently discussing the situation and expected to set revised policies in the near term. Associations should consult with their unions to clarify such guidelines. Additionally, all employees and staff should be encouraged to report to management (or the board if there is no professional management) if they feel ill or have been in close contact with a person known to have the coronavirus and seek appropriate medical care. Learn more from our Labor & Employment group about the top 5 things employers can do now to respond to the pandemic.
Leadership: In times of crises, leaders rise to the occasion. Management and board members should remain calm and level-headed, avoid overacting, and set the tone for the community while also making tough decisions about the use and operation of the common areas.
Seek Legal Counsel. Given the quickly changing facts and spread of the coronavirus, seek advice of legal counsel as appropriate to provide legal guidance to the board. It is expected that boards will need to make tough decisions in the coming weeks to protect the community and mitigate the possible spread of the coronavirus.

Update: the Circuit Court of Cook County announced that starting March 17, collections and foreclosure cases will be postponed for a period of 30 days (new dates to be assigned) and no foreclosure or eviction orders will be entered during that time. Demand letters for unpaid assessments can still be issued during this time period. We will be reaching out to our association clients within the coming days to advise on the status of any outstanding collection actions.
We appreciate that the coronavirus pandemic is a cause for concern and are proactively reaching out to clients at no charge to make sure that their questions are answered and that they have an appropriate strategy for handling the day-to-day operation of their association in light of the pandemic. If you are an existing association client of the firm and have not yet heard from our office, please do not hesitate to contact us with your questions or concerns about the navigating the coronavirus pandemic. We are here to help.
For questions about handling specific issues related to the coronavirus in your community association, please contact Howard Dakoff, Patricia O'Connor, Adam Kahn, or Molly Mackey of LP's Community Association Group.
For more resources and LP's response to COVID-19, visit this webpage.
---
Related insights
June 29, 2022
City of Chicago Adopts New "Cooling Ordinance": What Do Chicago Community Associations Need to Know?
Read More
June 21, 2022
Can Condo Associations Rent their Activity Centers and Swimming Pools? Howard Dakoff Joins WGN's 'Chicago Afternoon News' to Discuss Hot Topics Facing Condo Owners and Boards
Read More