Condominium Association Emergency Authority, Bans and Pritzker's Executive Orders: What Do I Need to Know?
---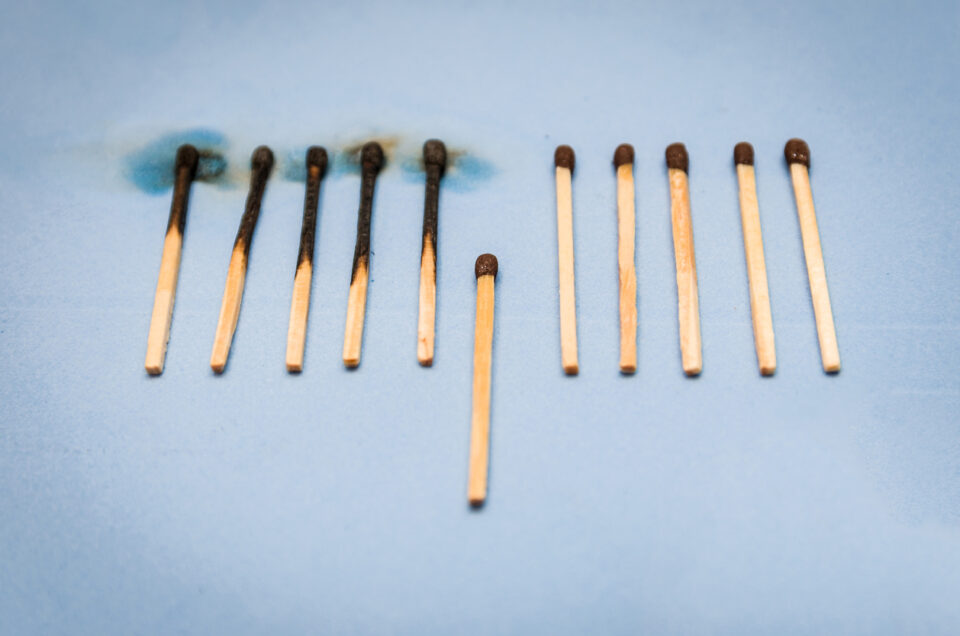 CONDOMINIUM ASSOCIATION EMERGENCY AUTHORITY
Can Condominium Boards Continue to Conduct Association Business?
We created a guide to help community associations navigate this.
And yes, condominium boards can (and should) continue to conduct Association business (i.e., hold an open board meeting) via teleconference by providing notice and dial in information to all unit owners so that they can "attend" the meeting telephonically on as little as 48 hours' notice.
Any Exceptions Now That We're in a National State of Emergency?
Yes. As condominium boards are also dealing with an emergency situation (the Federal Government has declared a National Emergency and Governor Pritzker declared a State of Emergency, Section 18(a)(21) of the Illinois Condominium Property Act ("Act") authorizes the board to ratify actions taken in emergency situations—defined as "an immediate danger to the structural integrity of the common elements or to the life, health, safety or property of the unit owners"— at the next board meeting, all without violating Illinois law (including the Palm II case).
What Else Does The Act Require?
It requires giving all unit owners (i) notice of the emergency event within seven (7) business days; and (ii) a "general description of the actions taken to address the event" within seven (7) days.
What Do You Recommend?
As such, we recommend that the board (and management, if the Association is professionally managed) act appropriately to proactively take measures to protect residents from the spread of the Coronavirus. The priority here is to act promptly to protect the health and safety of residents.
US GOVERNMENT RECOMMENDATION: NO PRIVATE OR PUBLIC GATHERINGS OF MORE THAN 10 PEOPLE
What About Schooling and Travel?
Through the end of March 2020 (at present), the US Government recommends (i) to not gather in groups of more than 10 people; (ii) schooling should be at home; and (iii) discretionary travel and social visits should be avoided. Further, if anyone in a household tests positive for COVID-19, everyone who lives in the home should stay home.
IL LAW: NO PRIVATE OR PUBLIC GATHERINGS OF MORE THAN 50 PEOPLE
What About Grocery Stores and Pharmacies?
Governor Pritzker issued an Executive Order prohibiting "public and private gatherings in the State of Illinois of 50 people or more". The ban includes private or public gatherings of 50 or more people in "venues such as fitness centers/health clubs, bowling alleys, private clubs and theatres" but expressly excludes "venues that provide essential goods or services such as grocery stores, hospitals, pharmacies, gas stations, banks/credit unions and shelters." (Emphasis added). The ban went into effect on March 18, 2020. Click here to read the full text of the executive order.
What If There are Less Than 50 People in Our Fitness Center?
We note that the Executive Order prevents gatherings of 50 or more people, so arguably the ban on private fitness centers in community associations would not apply so long as there are fewer than 50 people in a community association fitness center. However, based on information available, we are still recommending that community associations close fitness centers (in addition to all other common amenities like pools and party rooms) due to the higher risk of Coronavirus spread from sweat droplets, significant touching of exercise equipment, and/or sneezing or running nose while exercising.
GOVERNOR PRITZKER COVID-19 EXECUTIVE ORDERS
Where Can I Find the Most Up-to-Date Information on Pritzker's Executive Order?
WHAT'S THE NEXT ISSUE COMMUNITY ASSOCIATION BOARDS SHOULD START THINKING ABOUT?
Most community associations are responding to the Coronavirus pandemic by closing common area amenities to reduce the risk of spreading COVID-19.
The next round of issues for community association boards to consider is whether to stop move-ins, open houses and/or building repairs where access to units is required, or unit renovations, (except for emergency repairs). These are topics community associations will have to grapple with in the days/weeks to come.
LP is committed to keeping our community association clients updated, informed, and prepared to proactively navigate the coronavirus pandemic. For questions about handling specific issues related to the coronavirus in your community association, please contact Howard Dakoff, Patricia O'Connor, Adam Kahn, or Molly Mackey of LP's Community Association Group.
For more resources and LP's response to COVID-19, visit this webpage.
---
Related insights
June 29, 2022
City of Chicago Adopts New "Cooling Ordinance": What Do Chicago Community Associations Need to Know?
Read More
June 21, 2022
Can Condo Associations Rent their Activity Centers and Swimming Pools? Howard Dakoff Joins WGN's 'Chicago Afternoon News' to Discuss Hot Topics Facing Condo Owners and Boards
Read More