Can a Condominium Association Ban Smoking in an Individual Unit?
---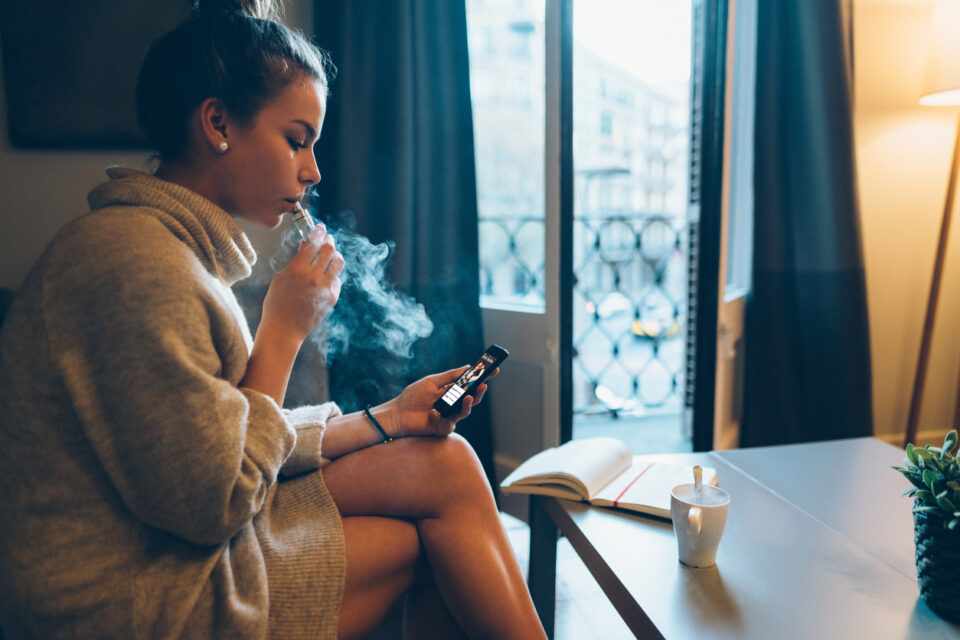 Published in Community Associations Institute (CAI) Monthly Digest – February 2015
States, cities and businesses are banning smoking in more and more places. Can condominium associations do the same by prohibiting residents from lighting up in their own homes? Many American smokers may think that's unconstitutional, illegal or just plain "un-American." But they'd be wrong from a legal perspective and surprised to know that smoking restrictions are becoming more and more common. If an association uses proper protocols and fairly basic application of state property laws, owners who'd like to smoke in their units may soon discover their fellow unit owners can stop them from doing what they increasingly can't do any place else.
Courts have repeatedly held throughout the U.S. that homeowners give up certain rights when they decide to live in a condominium association. Condominiums often prohibit pets, loud music, barking dogs or dirty living conditions. Given smoking bans in public places and the proven harm of second hand smoke, condominium associations are following suit by banning smoking in individual units.
Associations often pass specific provisions or rules that ban residents from lighting up in their units. Others rely on their declarations, most of which contain a "nuisance clause" prohibiting unit owners and occupants from engaging in any activity that would affect another owner's use and enjoyment of their unit or that would otherwise constitute a nuisance. Whether smoking within one's own unit and the resulting secondhand smoke rises to the level of a nuisance will depend greatly on the particular details, and, in some cases, the state or federal law. A nuisance is an unreasonable, unwarranted or unlawful use of one's property that invades the use and enjoyment of another's property. However, in determining whether a particular annoyance constitutes a nuisance, a court will use an objective standard to consider the effect of the annoyance on the ordinary reasonable person, rather than an effect on a person who is abnormally sensitive.1
Condominium boards routinely use a similar standard to determine whether a nuisance exists by asking whether the average person residing in the building would find the conduct complained of a nuisance. There is no measurement to determine how much or how often secondhand smoke must seep into other units to qualify as a nuisance. Most associations must rely on the facts of a specific situation to determine whether a nuisance exists. An occasional whiff of secondhand smoke–by one or perhaps even all residents–probably won't create enough of a nuisance to warrant action on the part of the Board. Likewise, a demand from a unit owner who simply doesn't like smoking may not provide a sufficient basis for declaring smoking to be a nuisance. But continuous, repeated exposure to secondhand smoke by several unit owners or smoke that cannot be curtailed by reasonable means will probably constitute a nuisance. In determining whether smoke constitutes a nuisance, an association should focus on the frequency and severity of the infiltration, the nature of the building construction and the number of residents complaining.
If an association wants to ban smoking, some methods are more airtight than others. One method is to have the board of directors pass a rule; another is to amend the declaration. However, while rules are subject to judicial review for reasonableness if challenged by an owner, declaration amendments are more likely to withstand challenge because courts can review those only for whether they're unconstitutional or contrary to public policy.
Many condominiums have already implemented smoking bans by amendment to their declarations. In Minneapolis, an upscale 118-unit condo banned all smoking within the building as well as on private balconies. Similarly, a New York City cooperative association enacted a complete ban on smoking for new residents after receiving complaints that a smoking ban limited to only the common elements was not enough to prevent the transmission of smoke from one unit to another unit. Chicago area condominiums are no exception to this growing trend. 1418 N. Lake Shore Drive and 2626 Lakeview Condominium Association amended their declarations to prohibit smoking in the common elements and inside the units.
Although there is little history of any smoking ban being challenged, a Colorado condominium ban was subject to judicial review. In 2005, the Heritage Hills Condominium Association approved an amendment to its governing documents, prohibiting smoking in individual units.2 The Colorado court concluded that the smell of second-hand smoke and its seepage into the unit of a non-smoker represented a nuisance, justifying the condominium association's approval of a declaration amendment banning smoking in all units.3 The smokers challenged the ban arguing that it interfered with their right to conduct legal activities within their home. The court determined that the smokers didn't have a constitutional right to smoke and ruled the association's smoking ban was not contrary to public policy, stating that courts have not specifically extended the protections of the Fourteenth Amendment to a fundamental right to smoke, especially when the owners' private activities are negatively impacting the others in the community they chose to join. The court acknowledged that smoking is not illegal, but likened it to "excessively loud noise." Like noise, the court said, "smoke can't be confined within a unit and can create a nuisance for others that the association had the authority to regulate." It concluded that the secondhand smoke, whether the smoke itself or just the odor, constituted a nuisance as defined by the condominium association's declaration and the amendment was not unreasonable, arbitrary or capricious. It also noted that the association had followed the proper procedures for amending its declaration and that it had tried to address the problem by other means before enacting the smoking ban.
Although the Colorado decision does not bind other courts, it is significant for a couple of reasons: it was one of the first to deal specifically with smoking within a condominium and the first to affirm the right of a condominium to curb smoking within an owner's home.
Only time will tell whether other courts will follow suit with the Colorado decision and uphold smoking bans in an individual's condo unit. Without doubt, however, if a smoking ban does face legal challenge, courts will look at whether the association acted reasonably in enacting the prohibition. Associations interested in banning smoking in individual units must abide by the proper adoption procedure – whether it is by rule or declaration amendment.
_____________
1Kolstad vs. Rankin, 179 Ill.App.3d 1022 (4th Dist. 1989).
2Suave v. Heritage Hills 1 Condominium Owners Association, No. 06CV1256, Colo. Dist. Court, November 7, 2006.
3Id.
---
Related insights
June 29, 2022
City of Chicago Adopts New "Cooling Ordinance": What Do Chicago Community Associations Need to Know?
Read More
June 21, 2022
Can Condo Associations Rent their Activity Centers and Swimming Pools? Howard Dakoff Joins WGN's 'Chicago Afternoon News' to Discuss Hot Topics Facing Condo Owners and Boards
Read More