Breathing Fresh Air Into a Tired Building
---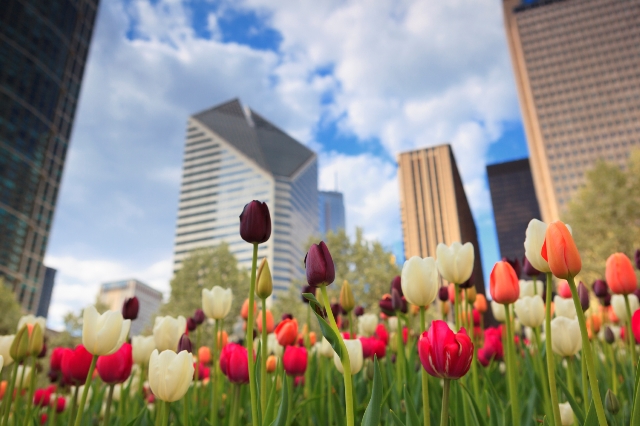 When pedestrians walked by the Chicago Public Schools' headquarters on 125 South Clark Street, they saw a tired, old building. Blue Star Properties, however, saw massive potential. If refreshed properly, the 500,000 square-foot building, designed by famed architect Daniel Burnham, could become a magnet property in an edgy neighborhood within Chicago's central loop, which is drawing increasing interest from boutique hotels and other real estate developers. When the City put the Chicago Public Schools' building up for auction, Blue Star Properties decided to compete for it.
Blue Star Properties sought to use significant third-party financing for not only the acquisition, but also for construction for its extensive reworking of the grand, 20-story building. It asked an LP team headed by Michael Tuchman for the corporate joint venture structuring and negotiation and Jeff Friedman for the acquisition and construction loan process. The team also consisted of Tom Jaros, Marc Zaslavsky and others at LP.
Parameters
Primary Goals
Obtain City of Chicago approval of competitive bid for historic Chicago Public Schools building.
Assess condition of property to determine feasibility of redevelopment.
Secure acquisition financing and construction loan in conjunction with purchase.
Enter into joint venture with third party equity source.
Concerns and Issues
Blue Star Properties does not regularly structure third-party joint ventures on its real estate projects.
Blue Star Properties needed to evaluate the physical condition of the building despite limited access.
Chicago Public Schools and certain retail tenants wanted to remain in the building after closing.
What We Did
Although Chicago Public Schools limited access to the building while its employees were vacating, LP assisted Blue Star Properties in gaining sufficient access to the building and its infrastructure to ensure that its vision to restore the grandeur of the historic space could be executed. (One pleasant surprise uncovered in the process: an extremely advanced back-up server system with redundancies and back-ups to the back-ups that makes the property attractive to future tenants, like tech companies and trading firms.)
Throughout, LP kept lines of communication open with Blue Star Properties' lender, who wanted specificity on the developer's construction plans. With $1.4 million dollars of earnest money at risk, LP helped Blue Star Properties assuage the financial partner's concerns, and through its corporate department structured a joint venture for the project. LP's preparation paid off at closing. The lender released funds for acquisition, and a nearly equally large construction loan. With that, the tired Chicago Public Schools' building was well on its way to becoming The National, a mixed-use destination that exposes the raw materials of the building and sets them off with modern design elements. With wide-open floor plans, an enticing outdoor space, and trendy retailers lining up to be part of the action, The National will be a breath of fresh air in downtown Chicago.
---