Speaking Engagements / The Westin Chicago River North
Angie Hickey to Speak at Legal Marketing Practice Innovation Conference
Event Time
2:00 PM - 3:30 PM
---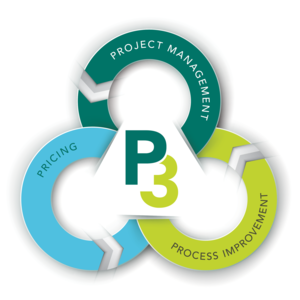 Execuative Director Angie Hickey will be a featured presenter in the Legal Marketing Association's (LMA) P3 – The Practice Innovation Conference. Whether you are creating and implementing a new budget system, working to collaborate between clients and your firm, or trying to best leverage your data analytics, the P3 Conference focuses on key topics within the pricing and project management industry to best prepare you for the future of law business development.
Angie, with co-speaker Catherine Alman MacDonagh, will present on the topic "Using Lean Sigma to Create Competitive Advantages." This session will focus on how law firms and legal professionals are using process improvement to increase efficiency, improve quality, and enhance relationships.
Attendees of this program will get different case studies and perspectives about how to begin building a continuous improvement program and culture. Learn how the global legal department at Aon and Chicago law firm Levenfeld Perlstein, took different and effective approaches to using Legal Lean Sigma and project management courses, methodologies framework, and tools to develop competitive advantages.
For more information, please click here
---