An Acquisition Comes Into Focus
---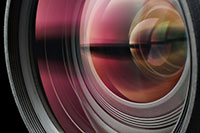 When broadcasters need to capture the magic images that bring sports to life — watching the thread of the baseball twist and turn toward home plate, the foot of the receiver just barely stepping out of bounds, horses crossing the finish line, skiers going airborne, or the puck sliding just past the unaware goalie — they turn to Fletcher Group, LLC.  The Chicago area company leases high-end cameras that produce stunning shots, like extreme slow motion images, used in coverage of NFL, NBA, MLB, NCAA, NASCAR, and other international sporting events.
The company made a nice fit for the portfolio of Kovitz Private Holdings, a Chicago-based private equity holding company that makes controlling equity investments in profitable, well-managed businesses.  KPH sought to acquire Fletcher's business while retaining and incentivizing its talented management team.  KPH also wanted to ensure that the company's UK operation was integrated properly into the deal.
Parameters
Primary Goals:
• Acquire a profitable company that complemented KPH's existing portfolio.
• Give the target's successful management team a continuing stake in the company.
• Finance the acquisition through an equity investment and a new bank debt facility.
Concerns and Issues:
• Navigate corporate structuring issues complicated by Fletcher's international presence in the UK.
• Incentivize management through equity participation in the acquiring entity.
• Raise both equity and debt financing to fund the acquisition and satisfy working capital needs.
What We Did
A Levenfeld Pearlstein team headed by Michael St. Peter and Marc Zaslavsky helped structure, negotiate and execute the complex deal for KPH. In the deal, KPH formed a new LLC to purchase the assets of Fletcher.  To secure funding for the acquisition and to meet Fletcher's working capital needs, LP, led by David Solomon, represented Fletcher as borrower in a new bank debt facility.  LP also handled the creation of a new "sidecar" entity to provide additional equity financing. 
The firm also got creative on the international side of the deal.  With the assistance of its partner law firm in the UK, LP helped KPH acquire Fletcher's UK assets through a new UK subsidiary in a tax-efficient manner.
---